The richness of diversity comes from the variety of thoughts that is beyond the obvious definitions | Irani Srivastava Roy | Head – Distribution HR and Diversity & Inclusion | Max Life Insurance Co. Ltd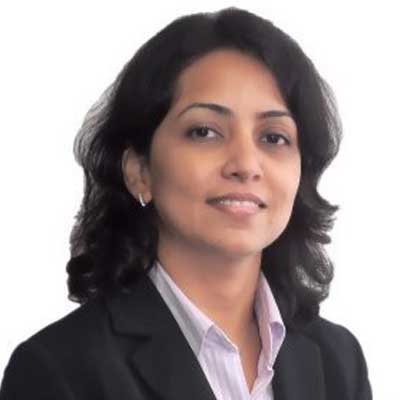 We often talk about diversity at workplace as a mix of people from various backgrounds, ethnicities, gender and social aspects, but most times, the richness of diversity comes from the variety of thoughts that is beyond the obvious definitions. And inclusion becomes centre stage as it creates a safe space for everyone to express their thoughts without inhibition. While this is known to all, there are a few aspects that organisations should be mindful of as they embrace diversity and inclusion as a priority. As organizations augment diversity, the two things that become pertinent are the values and cultural fitment of an individual. Organisations should assess for values- individuals' motivators and response to situations in tandem with the skills and purpose to hire a diverse team. Assessed in isolation, the most diverse teams cannot create magic if not aligned to organisation's core values.
Often times, organisations attract a very diverse workforce, but utilising their true potential needs more effort that obvious. Ability to create a cultural ecosystem where each one is encouraged to share their thoughts and ideas, and that is assessed genuinely to draw conclusion reaps tremendous benefits. Most often great ideas come from very unassuming corners and they thrive because someone paused, listened and worked collaboratively give it shape. Growth and innovation led organisations do this more successfully than others, where their principles talk about leaders seeking diverse perspectives, encouraging othersto disconfirm their beliefs, and bring fresh perspectives.
Closer home, in my current organisation, we see values working in complete harmony with inclusion of diverse thinking. Growth mindset ledthinking fuels constructive ideasina team, and collaboration helps drive these to a consensus and way forward.
While the performance of diverse and inclusive organisations speak for themselves, one is having to lean lesser and lesser on these statistics. Organisations, leaders and high performing teams are experiencing innovation, growth and sustained performance by ensuring that they have teams with diverse backgrounds and thinking who are heard, where ideas are assessed collectively and actioned to perfection. This approach in itself ensures we are closer to the customer and responsive to the society as a whole. The power is in collective whole and not in individual parts, but one where individual part is as significant as the collective whole. This will be the fuel forward for organisations of the future.