HR Best Practices for Remote Training | Manjula Loganathan| Senior Manager- Learning & Development | Happiest Minds Technologies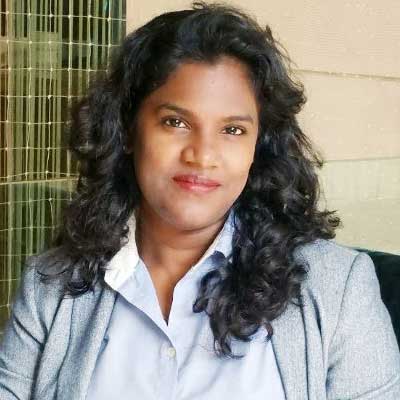 In a virtual world that the pandemic has enforced on us, the paradigm of training commands a complete redefining. While the pre-pandemic world involved in-person interaction, the learning & development pursuits under WFH mode requires specific alignments for a remote training set-up.
Moreover in a services driven economy, where the workforce would be scattered across geographical locations including overseas with different time zones, the training considerations need to incorporate these aspects as well.
In line with the expectations of the millennial generation and the new normal world, such reimagined remote training framework should ideally comprise of learning paths, mentor led, self-learning and community learning initiatives for a holistic enriching experience of the participant.
To keep pace with industry trends and to achieve the business objectives, continuous learning and development is a priority for aspiring organizations. And in a talent crunch world, enhancing the current skills and upskilling of employees is the fundamental requirement to ensure the organization is in pace with industry standards. At the start of the pandemic, there was no choice but adapt to the unprecedented disruption that is around us. We cannot keep the learning on hold or use the pause button. All that was in front of us was to ensure we look at the disruption positively and catalyze aspects that can helps us rapidly shift into the remote training process completely. The culture of continuous learning and the openness of the employees was the foundation to build upon.
The Leadership team as role models recommending remote training process and their active participation helps the organization and the team to adapt.
Collaboration and engaging participants as part of the program design can serve as pull strategy than push.
To ensure attention span, avoid digital drain and bring in learning effectiveness such as short virtual instructor led programs and bite sized learnings.
For the in-person training feel and program effectiveness, remote training framework can be pursued as follows:
 Planning before the program by ensuring technology or platforms are tested, setting clear roles, multiple sessions as per time zones, kick off sessions, content design for Virtual delivery, pre work and connect with participants
 During the program the integration of learning activities using social media, approach to engage different kind of learners & peer learning provided ample time to reflect and integrate learning bringing in effectiveness
 Post program, ensuring community learning and webinars to enable continuous learning and guidance
In fact, the first quarter of the pandemic, publicly available trends suggest that organizatios have been witnessing surge in training hours clocked by employees. It is an uncertain and ambiguous situation we are all in together. The transformation we have had during this pandemic can help us to rapidly evolve into an effective digital learning process bringing in possibilities for more advanced learning – all in a remote environment.