Effective Ways to Pave a Progressive Career Path for Organization's Top Talent | Chetan Yadav | Chief People Officer | Tally Solutions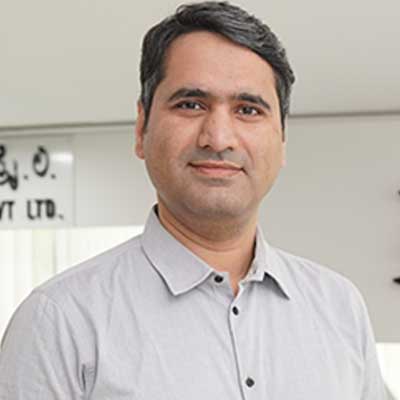 The quality of people working in an organisation is one of the most important factors that decide a company's future. Within this too, the top talent in a company makes a disproportionate impact. The knowledge driven companies of today realise this and the demand for good talent has been increasing. This means more competition in attracting and retaining them.
A company's top talent plays a pivotal role as they are enablers for driving growth, business expansion and disruptive improvement or innovation. Research has found that the differential performance, and hence impact delivered by key talent increases significantly with increase in complexity of job. They are fast-learners, self-motivated and able to leverage their skills effectively towards achieving business goals. However, they are highly aware of their own capabilities and need to be valued appropriately. It is important for an organization to engage and nurture this talent. Here are some of the key points to consider so this can be effectively managed.
1. Build a sense of purpose: A high sense of purpose has the power to change "work" into "mission". Having a powerful mission and aligning employees, especially the top talent to the same can be a strong driving and binding force. This makes one self-driven and focused on the achievement of the greater purpose. The top performers should see personal growth along with the organizational progress that they are contributing significantly towards. This, along with the points below further motivates and engages them to perform better.
2. Create quality and challenging roles: A demanding role that will utilize and challenge their capability, coupled with highly capable peers, helps create a healthy high-performance environment. This engages and motivates top talent, as they are fueled by new challenges and have the desire to consistently outperform themselves. The organization must also give them the autonomy to operate, and maybe even experiment and fail. Along with a tight feedback loop, failures also become great lessons.
3. Focus on nurturing the talent: Consistent outperformers are able to outperform by continuing to learn and improve their skills and capability. They value and look for professional learning and development in the form of structured learning support and challenging roles or newer work areas. Providing a strong learning environment and newer opportunities allows them to develop and have a good career journey within the organization and hence not needing to look out for the same.
4. Be open to move beyond policies to support talent: Policies serve an important purpose and should be enablers for people to deliver their best. However, any action to support a top talent, should not be held back only because of what is written as a policy, without any other strong underlying reason. For example, the policies of the organization must be flexible, allowing faster career journey. This may be through horizontal career moves that give broader experience or vertical moves to give larger responsibilities. Similarly, the organization must be fine going beyond the regular learning budget to support their learning appetite. In addition to this being the right thing to do, it makes these ambitious individuals feel that the organization also cares for them and their professional growth.
The top talent in any organization helps the company not only reach their targets but set newer goals and ambitions. This talent can also help nurture the culture of innovation and growth by inspiring their peers. While it is imperative to retain the top talent for company's growth and culture, if the organization ensures that they are doing justice to their star talent's abilities to achieve phenomenal things, managing and retaining them will be resolved to a large extent.