Higher education in India & Challenges for HR | Jyoti Saran | Head HR | Knoll Healthcare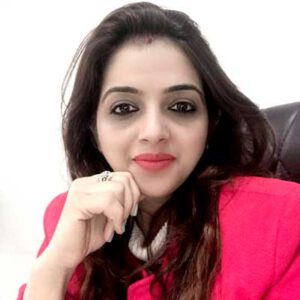 In India the higher education exist from Ancient ages when Universities like Takshila and Nalanda were considered one of the highest learning seat in that era globally.
Though the Aryans are traced from Middle East or Meditarianans but prospered and they ideally traced in India post Indus Valley Civilization. It is observed that the Aryans were considered in the great race for literacy is concerned.
Having such an illustrious background of literacy, it is in our blood to achieve the better knowledge than an average person.
Higher studies are one of the parameters. A good education system is the most powerful weapon to change the lifestyle, upbringing and skillfully prepare a person for the challenges of life.
Equity of access to higher education in India is a triply complicated problem. Besides the 'low gross enrollment ration' (GER) for overall population in India, large variations exist among the various categories of population like male-female, rural-urban, SC-STs and General categories. This is not equally
available to all due to urban centric , uneven distribution of institutions of higher education, poor infrastructure, inadequate faculty, inappropriate or overload in curriculum and lack of financial resources.
No doubt achievement of sustained and equitable human development is an urgent need and a challenge before the present Indian society. Though there have been considerable progresses in all walks of life over the last few decades but large section of people in India still live below the line of poverty. These people have inadequate access to education, healthcare facilities and other economic resources. Presently, about 12.4 percent of students go for higher education from the country. So a deeper focus is necessary to highlight the perceptible challenges of higher education in India in the way of developing human resource in the Country.
'Marcus Tullius Cicero' once mentioned- The number does not matter, the quality does.

Quantity and quality of highly specialized human resources determine their competence in the global market. Evaluating Individual scientific performance is a complex task where outcomes of such evaluations can play a key role in hiring, firing and promotions.
The challenges of the corporate business houses are same as that of modern universities like talent acquisition , employee retention, staff attitudes, hierarchy, coordination and future planning ; whereas academic employees are the steel framework of any higher education university, their reputation and research culture is dependent upon the caliber of the faculty members. No doubt, the supporting staff is there to facilitate and cultivate a thriving centre of learning.
'An investment in knowledge pays the best interest' by Benjamin Franklin
Human Resource is an integral part of any higher education institution that aims at protecting, attracting and retaining human capital. An essential challenge for HR leaders in higher education is to create both academics and students to thrive copiously.
Here are some other important challenges for the HRs are:
☞ Huge gap between the Curriculum and Industrial Practices
☞ High expectations due to high expenses spent on education
☞ No project based training
☞ Different Organizational Strategy
☞ Use of technology
☞ Diversity and Inclusion
☞ Need for a global approach
☞ Striking right balance
Conclusion:
Higher education plays a very important role in growing our economy and the challenges of HR in higher education can be described in a nutshell as the challenge to create a culture and environment that everyone can thrive to their optimum capacity.