Campus Recruitment Best Practices: Attracting Top Talent to Your Organization | Vanita Kundapur | Head- Talent Management | Datamatics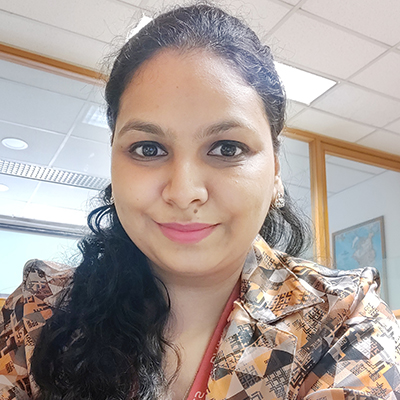 Focused Clarity: We begin with a 'Focused' Approach to the entire Campus exercise. Beginning with a clear understanding of an ideal fresher in that particular team/ dept. would be like. This includes understanding the roles in detail, creating customized JDs, Competencies – both functional & behavioural, and technical skills (where applicable) and appropriate selection rounds with assessments for each role. Then, finalize the campuses and streams that would work best per organizational/Business needs—creating a focused targeted Campus plan.
Yes, this is effort intensive on our part, with multiple activities executed to establish Clarity with the Business teams. They are not only the stakeholders but our partners; finally, they are the beneficiary, and we, as HRs, are the enablers.
We found this approach to be well-received and also refreshing to the students. As they knew precisely what team they were getting into, what a typical day would look like, and who their Manager would be. This has been a major differentiator against tech and non-tech giants. As students opted to join us as they and their families had a clear picture of their professional journey ahead with the trust that we, as an organization, are right there with them.
Thus, bringing in Clarity!
Transparent Communication: Our clear intimation to Campuses is that we want the maximum number of students to be part of the pre-placement talk, so the students can then decide to sit for the process as an informed decision. Even if it means that the majority of the students might decide to opt out of a particular drive after hearing our pitch! Thus, also removing the weight of obligation at the Campus/Institute's end. We are okay with it as we understand and prefer that only keenly interested candidates sit for the selection process. This makes the 'Will' aspect of the student very clear to us even before the application process starts.
Clear Employer Branding: We are a young, at heart, 40+ years-old Indian Technology company (the avg. age of a Datamaticians is just 28). With many firsts accredited to our names in this journey. A strong emphasis on our continued legacy, a clear 'What's in It For Them' and how their role aligns with the organizational goal. At the student level, doing this has helped bring in that sense of goodwill; trust with the families (parents) is something we often hear from during our interviews and new joiners.
Respect for the Individual has long been part of our value system. Our heritage of Diversity, Equity, and Inclusiveness over the years has created Belongingness and Ambassadorship about being an employee-friendly organization that has helped us achieve this.
And finally….Providing a Positive Candidate Experience:
A positive candidate experience is essential in campus recruitment, helping create Ambassadorship for the future. Ensuring candidates have a smooth application process, provide timely feedback, and communicate frequently.