TresVista celebrates its collective CSR Impact
Aligns key discussions around community empowerment and the UN SDGs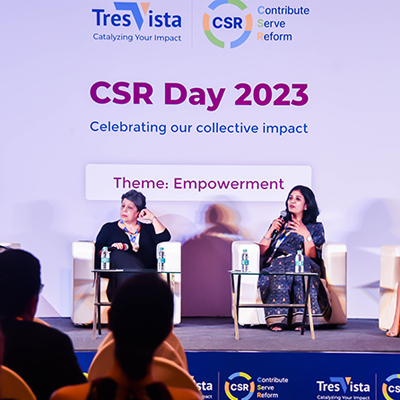 A leading global enterprise, TresVista held its CSR Day 2023 at The Club Mumbai, with 15 CSR partners and its employees attending from around the globe. The interactive event under TresVista's CSR (Contribute Serve Reform) wing featured key panel discussions and addresses by a great line-up of speakers, all focused on the event's overarching theme of 'Empowerment.'
The event began on a personal note, with members of senior management addressing the audience on TresVista's CSR journey and its purpose. An exclusive chat with the keynote speaker, Mr. Suvendu Mishra – President, Rotary Club of Bombay Airport, was followed by panel discussions centered on the key theme and served to exemplify the power of collaboration and collective influence. The various sessions also saw all attendees in active support, with their involvement and engagement adding to the quality of the discussions taking place.
Mr. Vishal Shah, Executive Director, TresVista applauded the efforts of everyone present and said, "Over the past 16 years, with the help of our partners and employees, we have been able to define TresVista's CSR platform. This event symbolizes what we have achieved and, more importantly, what is yet to come. The learnings from today extend beyond the workplace, with new insights gained and preparations underway to take on more volunteer work in the future. We look forward to expanding engagement opportunities with our partners and hope that our association and the impact we create continue to grow exponentially."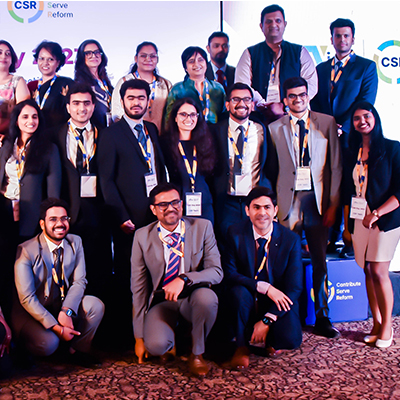 TresVista's CSR is focused on the UN Sustainable Development Goals (SDGs) and doing its part in promoting sustainability and empowering people to make long-term changes. Spread across these different SDGs, the firm's employees dedicated more than 13,800 hours of volunteer work in FY 2023 across office locations in Mumbai, Pune, and Bengaluru. For 2023-24, with the aim of onboarding more partners to diversify and increase its collective impact, the firm aims to target more than 15,000 hours of volunteer work.