The Yarn Bazaar Strengthens Leadership Team with Key Executive Hires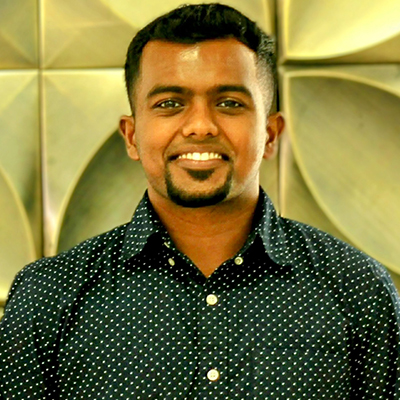 The Yarn Bazaar, India's leading B2B yarn trading and lending marketplace, has announced the addition of three new executives to its leadership team. Hitesh Agarwal has been appointed as Head of Supply, Aditya Das as Head of Customer Success, and Saiprakash Iyer as Senior Manager of Finance and Accounts. The recruitment of these key personnel will be crucial in driving growth at The Yarn Bazaar and will enable the company to achieve its ambitious expansion goals while reinforcing its status as a premier player in the textile sector.
The Yarn Bazaar's Founder & CEO, Mr Pratik Gadia, expressed his excitement at the new appointments and said, "The inclusion of these three highly skilled individuals in our team highlights our dedication to creating a premier establishment that prioritises growth and innovation. With their vast expertise and diverse perspectives, they are sure to introduce novel concepts and approaches that will help propel us towards even greater accomplishments. As we extend a warm welcome to them, I look forward to the synergies that will arise from their collaboration with our current members. Given their exceptional proficiency and track record, we have complete confidence in their ability to lead the way in fostering ingenuity and progress within the company."
Hitesh Aggarwal comes armed with 22 years of experience as supply chain management professional, with demonstrated expertise as the former Lead – Supply Chain at Trident Group India. At The Yarn Bazaar, he will use his experience to onboard good yarn Suppliers, establish strategic partnerships with spinning mills to ensure a consistent supply of top-notch yarn. Additionally, he will offer guidance to connect these suppliers with appropriate buyers, taking into account factors such as their technical setup and infrastructure.
"As Head of Supply, I will be focussing on building a resilient and efficient supply chain to meet growing demand. I believe that by partnering with spinning mills, providing guidance, and connecting them with suitable buyers, we can guarantee a consistent supply of superior quality yarn. I look forward to fostering a culture of collaboration and continuous improvement with the latest technologies and best practices," said Aggarwal.
Aditya Das is a seasoned key account management professional with experience across multiple industries, serving both B2C and B2B domains. He also comes with 4 years of startup experience and has handled retention projects for companies like BlackBuck and Lead School, and SMEs. At The Yarn Bazaar, he will work with all internal and external stakeholders to ensure seamless process integration and high levels of customer service.
"I am excited to be heading Customer Success at the Yarn Bazaar. This is the youngest startup that I have been part of and I wish to evolve customer experience for the yarn industry from the ground up with first principles thinking. My focus is to develop a winning playbook for partner engagement, retention and satisfaction for B2B marketplaces in India. My team will be transformational, and we will take up various projects that will accelerate tech adoption within the industry and contribute to sustained growth in the years to come." said Aditya Das
Saiprakash Iyer is a proficient financial expert with experience in accounting and finance. He has worked in diverse domains, industries, and organisations such as Strides and Ninjacart. At The Yarn Bazaar, he will focus on finance and accounting processes, auditing, and KRAs, ensuring the efficient and effective management of these areas.
"As Senior Manager – Finance and Accounts, I am enthusiastic about bringing my broad experience and proficiency in financial management to advance the growth and prosperity of this dynamic organisation. The Yarn Bazaar's commitment to innovation and customer satisfaction aligns with my values, and I look forward to working with the talented team here to ensure that the company continues to thrive and excel in the competitive textile industry," commented Saiprakash.