Shivdutt Das joins Vishwa Samudra Holdings as Executive Director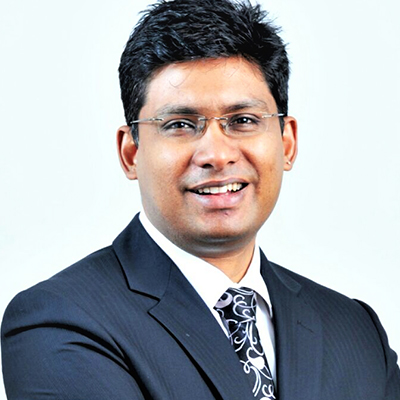 Vishwa Samudra Holdings, Hyderabad that holds interest in Investments, Infrastructure, Ports, Dredging, Renewable Energy, Real Estate, Healthcare, Education, Shipping, Logistics and Aviation amongst its leading business in its recent announcement elevated Shivdutt Das from one of its flagship subsidiary companies to the parent entity board as the Executive Director.
He shall closely work with the Chairman Mr. Chinta Sasidhar on the group vision.
Shivdutt who has successfully managed very senior level roles for last 23 years in organisations like United Spirits, ICICI Prudential, Bharti AXA, Tata AIA, Reliance Nippon and D Y Patil Group now shall be directly responsible for the group level corporate strategy and finance function.
At a stage when the organisation is growing rapidly with its strong asset base, order book crossing 2 bn USD and estimated annual turnover of half a billion USD in current year Shivdutt comes in to drive the group towards a solid foundation and sustainable growth. Finance with focus on Treasury, Strategic Planning, Company Secretary, Legal, Compliance, Risk, IT and Human Resources will be his key impact areas apart from leading the international business based out of Middle East.
VSH, is actively looking at expanding its operations footprint beyond India in the American East Coast, Latin America, Central and West Africa, Western Europe and Indian Subcontinent across business lines which will be overseen by Shivdutt.