Women's Equality Day: "Her Rise, Our Future: Uniting Industries for Women's Empowerment" | Dr Pranathi Reddy | Director – Obstetrics and Gynecology | Rainbow Hospital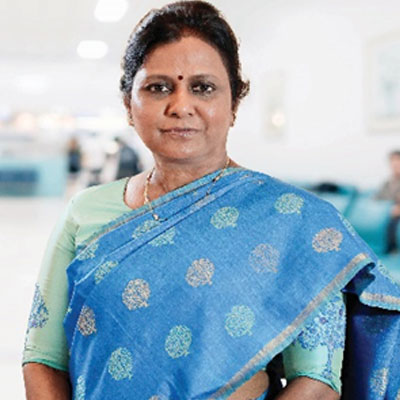 "Generations after generations, stereotypes have long confined the potential of women, but in the recent past we have witnessed a remarkable wave of change in our society. Women are bravely and boldly walking past all the odds carving an identity for themselves across industries. On this Women Equality Day, we should stand together and celebrate the support and spirit of every woman who come out as the vanguards of change.
My life has been shaped by strong women role- models be it my physician -mother or my teacher aunt or the domestic worker who sent her daughter to an Ivy League college: they have all taught me that women are the quintessential multi-taskers who pack a lot into their lives and the lives of others around them.
Being the Director of Obstetrics and Gynecology at BirthRight by Rainbow Hospitals, I am inspired every day by the different stories of mothers and women healthcare professionals who show incomparable resilience through their journey. And the field of Obstetrics is particularly challenging demanding long hours of work, nerve wracking emergencies and emotional investment to serve this unique group of pregnant women who are on the verge of motherhood.
Driven by the acute awareness of the huge importance of creating a work-life balance for women; I am proud to say that BirthRight by Rainbow has created a professional environment where every woman can thrive and be nurtured to the best of their ability. We have gone much beyond just striving for equality but have worked hard to create gender equity on the pillars of mentorship and policy framework.
Let us all stand united and create an environment where organizations and families work towards weaving gender equity into the fabric of everyday life.