Why upskilling is key to the future of work | Prashant Choubey | President | Avaada Group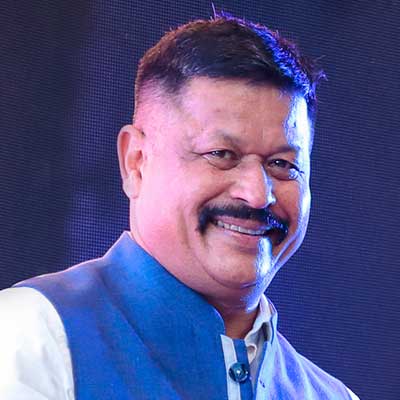 The global energy market is witnessing a rapid transition to green alternatives or renewable sources due to increasing climate change and crude oil price shocks in recent years, which is also linked to the Russia-Ukraine war. Both developed and developing nations are now focussed on decarbonisation efforts, creating a dramatic evolution in energy supply and production. This shift has also created new job opportunities.
As per LinkedIn data, most countries lack the necessary skilled workforce to drive this change. Therefore, it is imperative to upskill the workforce for overall talent development and potential utilization for a future-ready organization to meet accelerated business and sectoral demands.
Upskilling of employees is a workplace trend that is necessary to meet the demand for a skilled workforce. It facilitates continuous learning of employees to expand their capabilities and minimize skill gaps by providing training programmes and development opportunities.
The need to upskill India
Globally, India is one of the leading nations to be affected by climate change. In addition, India's crude oil import bill surged 76% to $90.3 billion in the first half of 2022-23. All these factors have facilitated India's rapid transition to green energy. Prime Minister Narendra Modi has already announced a transformational target of 500 GW (gigawatt) installed renewable electricity generation capacity by 2030.
In the process, India expects to create as many as 3.4 million clean or green energy jobs to employ more than one million people. Around 111,400 workers were employed across various projects in the cumulative 81 GW renewable capacity addition till August 2021, as per the CEEW, NRDC and SCGJ report.
The pace of the change led by the invention of new technologies that are driving large-scale transformations has created a surge in green jobs in the country. It has also led to the adoption of new business models across various sectors to aid the journey towards sustainable development. This has created a demand for a workforce with skills in low-carbon technologies to accelerate the rapid expansion of low-carbon industries and supply chains.
Organisational agility matters 
Energy is a constantly-evolving sector. Organisations contributing to this particular sector need agility for technological and business evolvement. However, like other Asian countries, India's pace to decarbonise is hindered due to the growing talent gap despite a steady increase of sustainable green jobs.
Therefore, it necessitates upskilling sessions that benefit the company, its teams and their members, as well as meet the country's huge talent requirement in emerging sectors. The business values offered by upskilling come in two forms. The foremost ones are cost and value by optimizing efficiency and increasing consistency and productivity (cost component). It also expands the opportunity to drive individual, team and company performance.
This helps the business realise its full potential through strategic capabilities that aid the firm's agility (the value). It helps workers find the true meaning of the work. Thereafter, it aids their career growth, giving them a sense of purpose and creating future leaders from within. Similarly, a team comprising several driven workers will deliver on time and be in sync for a better performance output. This will enhance the company's competitiveness, supplementing the business growth and creating a more purpose-driven organisational culture. It will also add brand value to the business by positioning it as a company that helps an individual's career growth.
The human resource department should incorporate upskilling initiatives as part of continuous learning and development strategies after analysing the gaps in the existing and required skill sets. This will make the business read the ecosystem better and remain relevant for finding future-ready talent. Through new approaches and programmes, they can train or mentor new scouts for the future.
How India tackles the skill deficit
India is the world's third-largest producer of renewable energy with 40% of installed electrical capacity coming from non-fossil fuel sources. Earlier, the World Economic Forum reported that India's transition to the green economy would have an economic impact of $1 trillion.
Tackling skill deficit reportedly plays a larger role to accelerate the transition and meet national targets such as reducing carbon emissions to zero by 2070. Presently, the government is focused on a bottom-up and top-down approach to reduce the skill gap.
Currently, India is concentrating on skills complementing their key policy initiatives and engaging with communities and energy businesses, forging public-private-partnership to define, anticipate and address skills and education policies. Corporates, on the other hand, are also keen to be involved in the process.
In 2015, India set up the Skill Council for Green Jobs (SCGJ) – a non-profit, autonomous, industry-led unit to identify the skilling demands of the green business segment. It is engaged in industry connection building for demand aggregation, job definition, validation of the qualification packs and e-learning modules. Consequently, the Ministry of Environment, Forest and Climate Change has welcomed collaboration opportunities to build a network that
will come in handy for implementing sustainability goals. Undoubtedly, upskilling programmes to educate and train workers will be essential to achieve the net-zero emission target of 2070.