Padma Priya Saraswatula Joins Interweave Consulting's Advisory Board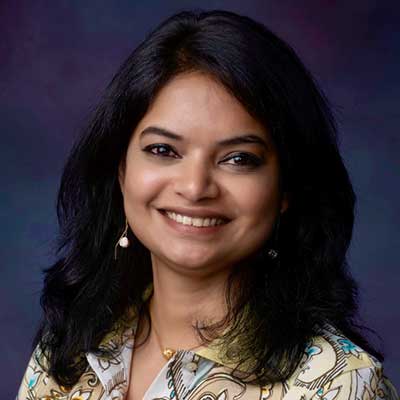 D&I consulting Interweave has announced the joining of Padma Priya Saraswatula in its Advisory Board in January 2023. Priya is a technology leader with a track record of delivering solutions to complex business problems with varied experience in developing platforms, collaborating closely with global stakeholders, and managing large teams. She is currently the Country Head, Executive Vice President, Board of Directors of Visible Alpha India Solutions India Pvt. Ltd, Mumbai. Under her leadership, Visible Alpha has been recognized as the "India's Best Workplaces for Women" by Great Place to Work, in Sept 2022.
As a member of Interweave's Advisory Board, Priya will guide Interweave on some of its strategic business initiatives, especially those related to leadership and career development of women. As someone who has passionately engaged with DEI throughout her career, Padma Priya has led initiatives for stronger pipelines for "Women in Leadership" in the organisations in which she has held leadership roles.
Interweave is a Diversity, Equity and Inclusion (DEI) consulting organization that introduced corporate India to the benefits of DEI and created a space and value for DEI discussions. As a leader in the space, Interweave partners with marquee organisations to build higher-order solutions that enable more inclusive workspaces.
On her joining the Advisory Board, Nirmala Menon, CEO & Founder, Interweave Consulting, said, "We are excited to have Padma Priya on our Advisory Board. Her keen interest and rich experience in the DEI space will help us design and drive our initiatives in wider and more impactful ways."
"Diversity, equity and inclusion are developing as a bedrock for delivering better outcomes with the balanced scorecard for all stakeholders," said Priya. "It brings together individuals with different degree of sensitivity and compassion thereby helping build teams that are creative, innovative and impactful. As a part of Interweave's Advisory Board, I look forward to contributing to deepen and institutionalise this process that helps build a pipeline of women leaders."