UpSkill to UpScale: Talent Strategy that can help businesses succeed | Gauri Butti | Head | Talent and Learning Development | CDK Global India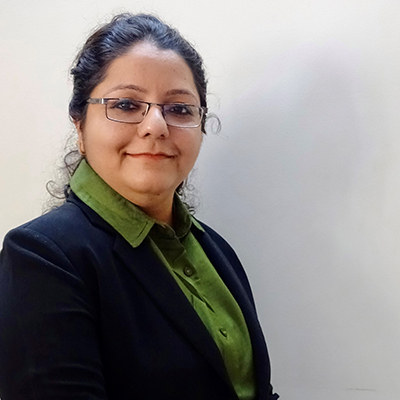 Henry Ford's famous quote states, "If everyone is moving forward together then success takes care of itself". We at CDK exactly follow this philosophy through our structured Continuous Learning Ecosystem. Embracing one of our core values i.e. Stay curious, we have carved a thorough meaningful learning strategy over a period. Several innovative learning initiatives have been successfully launched, each one of them with an outcome-orientation.
Technology continues to drive change in the business landscape. We continue to take pride in creating learning interventions that are agile, personalized and can engage the multi-generational workforce. The learner always is and will be the heart of all we develop. More than 50% of our employees are millennials. Quoting from Gallup Millennials Report 2022, "Millennials are proud to describe themselves as life-long learners. This generation will stay invested if they experience a clear structure, a development plan and an array of learning opportunities. Whereas the senior generation prefers more structured, prescriptive and long- term development programs.
Learning Industry Trends: With the rapidly expanding gig economy and knowledge gap, L&D serves the triple purpose of reskilling and upskilling employees and enhancing innovation quotient. Our learning effort at CDK is no different. The top two areas of development in today's times are Leadership & Management Development and role-based Upskilling & reskilling as per the LinkedIn learning analysis 2022.
The broader impact of an effective Learning and Development function at an organization lens is:
• Attracting and Retaining Talent: In today's work landscape, employees only stay in a role as long as they feel they are valuable to the organization, and the role is of value to them and their career development. 80% HR managers said training is beneficial for employee's attraction (83%) and retention (86%) as per SHRM state of workplace L&D survey 2022
• Develop people and capabilities: When organizations invest in the next gen leadership development through learning, they experience an impressive return. These organizations are found to be 2.4 times more likely to hit their performance targets
• Creating a values-based culture: Learning and development can play a pivotal role in Org Culture formation. This helps build a sense of belonginess with the employees. Having access to continuous learning opportunities helps organizations build a foundation of agility and they can confidently confront upcoming technological change. This can transform the employee lifecycle from onboarding and engagement to productivity and retention
• Building an employer brand & Employee Engagement: L&D can impact positively impact an organization's repute and thereby help attract new talent. Employees are engaged when they see a strong career for themselves. – 48% employees said that training opportunities were one of the perks that attracted them to the current company and 76% say that they are likely to stay with a company that offers continuous learning – SHRM state of workplace L&D survey 2022
How Organizations can make Learning Effective:
• Have a holistic HR vision that is supported by Innovative Learning architecture: Creating a learning architecture that talks to the larger people practices in the organization is critical. More and more companies are starting to understand the benefit of making better use of their internal talent to fill skills gaps. A talent marketplace is an excellent way to connect employees with upcoming internal opportunities
• Build in Outcome based Leadership, Change and Organization Development: Competency based development programs uses scientific tools like AC/ DC, 360-degree feedback evaluation. These initiatives create a positive impact on ability to lead Change. Leadership Development Framework is a designed to explore possibilities for next level role, growth & development: – with a larger purpose of providing a career path & growth track for employees, so that employees see a career instead of a job
• Learning analytics – Metrics driven approach: where we measure the impact that L&D is creating towards business growth. We at CDK track a few relevant parameters like an Internal NPS on Learning and Development, Total Learning Uptake in terms of Person Hours so on and so forth.
In conclusion: Today organizations have understood the significant contribution that an effective Talent function can deliver in ensuring business success is achieved. Putting Employees in the driver's seat about their own development is the key! Leveraging on Learning ambassadors can help foster a continuous learning culture. Integrating individual and org goals and finding innovative ways of keeping learner engaged using digital technologies help create the right impact. By regular evaluation and test program effectiveness we can promote the true value of L&D practices thereby attracting and retaining the right talent.