Simplilearn Launches Study Abroad MS in Artificial Intelligence in association with IU International University of Applied Sciences, Germany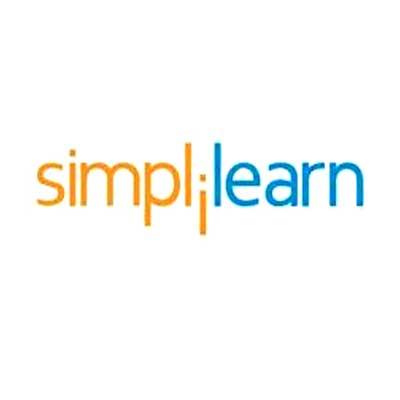 Simplilearn, the World's Largest Online Bootcamp, strengthens its partnership with IU International University of Applied Sciences (IU), Germany's largest and fastest-growing university, with the recent launch of a cutting-edge two-year international master of science (MS) in artificial intelligence (AI) program. Through the partnership, learners are offered a dual degree in association with London South Bank University. The program affords learners the opportunity to study abroad in Germany for one semester (6 months) during the 24-month program. It further provides learners the eligibility to apply for a Post Study Work (PSW) Visa after completing the course. Learners greatly benefit from this international program as it places them in the eye of the global Artificial Intelligence disruption scene while it waives them from clearing various competitive exams that are otherwise required to study and find job opportunities overseas.
Simplilearn is a leader in delivering innovative, career-focused, and adaptable study formats that offer truly global and world-class educational experiences to its learners. Continually striving to innovate and introduce career-focused, flexible study formats, Simplilearn marks the next stage in its upskilling offerings with this international graduate program in partnership with IU. The master of science in AI program provides the opportunity to build a running AI model using the combined concepts from areas of machine learning, natural language processing (NLP), computer vision and reinforcement learning, thus applying the tools and training to practical use cases for innovation or industry disruption.
The master of science in AI is the latest addition in this partnership that already provides dual-degree MBA programs and will be extended to other programs in the coming months. Students with a bachelor's degree with a minimum of 50 percent marks, proof of English as a medium of instruction, and at least one year of professional work experience are eligible to pursue this program. In this international dual accreditation program, along with the degree certificate from IU, learners are also awarded a British degree from London South Bank University to add to their resumes. This can dramatically boost career prospects for opportunities in other parts of Europe.
Speaking about the program, Anand Narayanan, Chief Product Officer, Simplilearn, said, "Global outlook and inter-disciplinary knowledge are some of the evergreen focus areas for future leaders. Simplilearn is pleased to announce its first study abroad partnership with IU International University of Applied Sciences to provide its learners the opportunity to travel overseas, experience new cultures, and gain a hands-on, international campus experience. Additionally, the PSW visa option is a rare advantage that lets learners explore international job opportunities post course completion, without the hassle of appearing for other competitive exams."
Prof. Dr. Florian Hummel, Vice-Rector International Affairs, IU International University of Applied Sciences, said, "As Germany's largest and fastest growing university, we are excited to partner with a leading career-focused upskilling bootcamp such as Simplilearn. Through this partnership, we look forward to upskilling a diverse student base and providing them the opportunity to travel to Germany for a world-class educational experience."
Germany is currently at the forefront of AI in Europe, research and innovative projects. Studies by Elsevier – a global academic publishing company – have shown that Germany ranks fifth internationally in terms of the number of scientific publications on artificial intelligence in recent years. According to PwC research – a global research company, by 2030, Germany alone shall have Gross Domestic Product (GDP) up by 11.3% and generate €430 billion due to AI.
About IU International University of Applied Sciences
With over 85,000 students, IU International University of Applied Sciences (IU) is the largest university in Germany. The private, state-recognised higher education institution offers more than 200 bachelor's and master's degree programmes under its roof, available in German or English. Students can shape their studies their way through the help of a digitally supported learning environment with various study models, such as dual study, distance learning and myStudies – which combines online and on-campus studies. In addition, IU facilitates continuing education and promotes the idea of lifelong learning. In alignment with the university's mission, it aims to provide access to personalised education to as many people worldwide as possible. IU began operations in 2000 and is now represented in 28 German cities. It cooperates with over 10,000 companies and actively supports them in employee development. Its partners include Deutsche Bahn, Motel One, Telekom, Vodafone und VW Financial Services. Further information at: www.iu.org.
About Simplilearn
Founded in 2010 and based in San Francisco, California, and Bangalore, India, Simplilearn, a Blackstone company is the world's #1 online Bootcamp for digital economy skills training. Simplilearn offers access to world-class work-ready training to individuals and businesses around the world. The Bootcamps are designed and delivered with world-renowned universities, top corporations, and leading industry bodies via live online classes featuring top industry practitioners, sought-after trainers, and global leaders. From college students and early career professionals to managers, executives, small businesses, and big corporations, Simplilearn's role-based, skill-focused, industry-recognized, and globally relevant training programs are ideal upskilling solutions for diverse career or/and business goals.