Tips to make Payroll Management Process Effective | Piyush Thareja | CPHR | Director | Co- Brooks Consulting Private Limited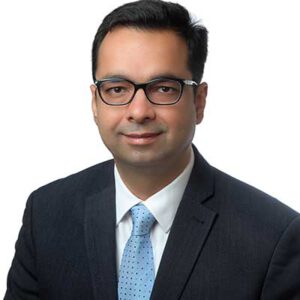 Tips to make Payroll Management Process Effective
Effective Payroll Management is one of the most vital process in any business, correct payroll will not only increase the employee's effectiveness but also increase the reputation of HR department and company. Payroll which is managed effectively companies don't have to waste any time for rework, calculations in tax and relationship of the employees also increases well with the management. Employees can also focus on the core skills enhancement or business and any unnecessary errors can be avoided. Payroll department is one of the most important department in the HR Industry and to make the most of the payroll effectiveness some of the best practices are as under:
Payroll Calendar
It is always recommended to set up the payroll calendar with the clients or internally in which all the major dates can be fixed. If client is International, Calendar should also include the client international holidays including bank holidays.
Timely Communication
Payroll Manager should communicate timely with the HR Managers or various HR Departments for monthly payroll inputs requirement in order to process the monthly payroll.
Correct Inputs
Inputs received should be correct and up to date and it should cover all the necessary information to process the payroll as the payroll checklist. Inputs shared by HR should be online or cloud based only.
Correct Inputs in software
Payroll Manager should check the inputs timely within the payroll software. If inputs are coming from more than one departments it is duty of the payroll manager to check all the payroll inputs have been received from various departments timely.
Legal and Compliance
Payroll should be processed keeping in consideration the Legal, compliance, government deadlines or due dates for filling the tax should be kept in to high consideration in order to make the payroll more effective.
Payroll Test and Review
Once inputs are received, payroll is prepared and ready for submission, it should be first tested internally before it goes to the final processing of salaries and Payroll should be reviewed timely.
Payroll Audits
Some of the important things to include in payroll audits are double check on the inputs received process, Payroll calculations, any company leavers should be removed from the final bank files, full and final settlements should be taken care, validate all bank account numbers and files.
Electronic Tax Fillings
All monthly taxes should be filled in electronically within the due date, all pay deductions like withholding taxes, state fillings, social security benefits should be filled electronically to make the payroll effective and compliance.
Payroll Training
Ongoing and regular payroll training will keep the staff motivated and keep up to date on the payroll legislation and compliance. Companies should invest time and money in keeping update of latest payroll law.
All successful companies aim to make their payroll department on the top priority and with effectiveness by implementing the above payroll practice tips companies will have a much more effective payroll process.
Written by: Piyush Thareja
Piyush Thareja, CPHR, Director, Co- Brooks Consulting Private Limited,
W: www.payrollservicesindia.com