The Value of Paid Internship programs | Swati Patil | Director – Talent Development | iOPEX technologies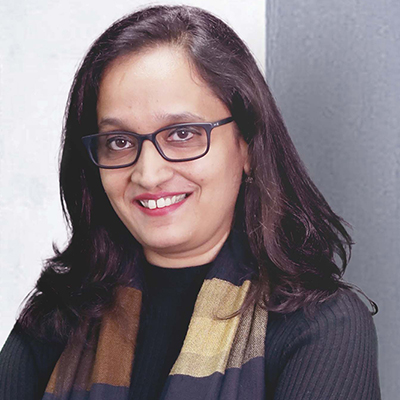 Academicians in the field of "Coexistence Theory" theorize that for any species to coexist in an environment, there needs to be an interaction between two opposing forces: fitness and niche differentiation. While fitness distinguishes the best-adapted species to stay aloof among the community, niche differentiation attributes towards a competitive exclusion.
The internship phase paves a significant role in the life of any student venturing employment into any organized sector. Readers would agree that this was the phase wherein we, as current corporate subscribers, started our fancy corporate/work journey with huge expectations and tried very hard to coexist in the new environment. Those were the six odd months of constant learning, slogging, and surviving to find a fitment within the arena to secure a job in the organization, with an added implication of 'no pay.' For species (interns) who could fit in the competitive advantage, the internship program turned out to be a boon and, for the rest, a bane.
As organizations try to bridge gaps between consumer expectations and client requirements, the adoption of digital footprint and transformations journey takes precedence, and there is a constant need to fill gaps with fresh and new skills. At this point, the harsh reality of "skills scarcity" hits hard. Thus, it becomes crucial for any organization to start building the pool of resources right from root up – invest time and money on internships, to enable coexistence between business and students, and create a competitive edge for the best talent to thrive and adapt to the demands of the future.
In plain terms, paid internships should be a win-win between organizations and students. The paradigm of paid Internships comes with two significant points of view – the aspiring candidate and the business. For businesses to compete and face the existing "war of talent," the value proposition of adding monetary benefits to internships brings in an opportunity to recruit, identify and absorb dedicated candidates for current and future projects. The internship conceptualizes as a testing ground to help gauge talent and make the right decisions to fill the talent gap. The concept also comes as a very economical, stable, and reliable source to hire across universities and colleges. Monetizing internships strengthens the campus-corporate relationship and enables sustainability in
the longer run, as candidates tend to find this value-added.
For candidates, a monetized internship acts as a catalyst to decide on their future, for not being "interns" but as a source for revenue generation for the organization. Businesses following paid Internships set expectations from the RoI perspective, thus imbibing a sense of commitment and zeal to prove amongst the interns. In such scenarios, interns experience the concept of early mentorship, actual corporate/business culture, opportunities to watch the live deployment of projects and form a team/peer ecosystem, and a significant career opportunity.
While the organized sector is heading towards adopting disruption for transformation and excellence, a callout goes out for them to consider investing in an internship for adequate supply and utilization.