Humanizing Technology | Anand Bhaskar | Jt. President & CHRO | Adani Airports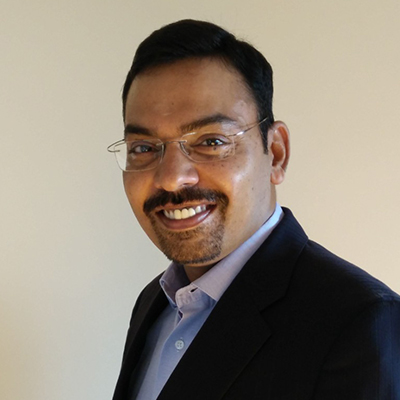 It is wonderful to see the debate in the industry shift from will technology replace humans to how can we humanize technology. The big shift is happening because technology has won the battle of being accepted as a necessity. It has however not yet won the battle of "humanization" in its interface and experience.
Before we explore the human aspect of technology, it might be helpful to understand the technology journey we have been on over the last 2 decades. In the first decade, technology was introduced into HR and many other fields to deliver productivity. The use case for Technology was often, how it will enhance productivity, performance, efficiency, accuracy etc. Over the second decade, technology was evangelized into HR and other fields to deliver intelligence. The use case now was, how technology can drive insights, enhance decision making, improve effectiveness of people etc. Now, in this third decade technology is all about experience. But, why experience?
Research has shown that people spend close to 80-90% of their waking time interacting with some kind of technology. This could be anything such as their phone, an Alexa gadget, their smart watch, laptop, TV etc. The natural orientation of a human being is to connect with voice, words, thoughts & feelings of fellow humans around him/her. When one is engaged with a device/software, a lot of these are missing and that does not naturally endear a human mind/heart to the device. However, if the device can be programmed to connect with a human being like another human being using voice, words, thoughts & feelings; it is far more likely for people to engage with the device/software. What Alexa or Siri have done to the world is exactly this. Hence, the underlying method to get higher acceptance, adoption, and engagement of technology with the human mind is by making technology humane. This is exactly where the world is now headed.
Now speaking about HRM and tools in this space, it is imperative for HRM Platforms, Learning Experience Systems, Assessment Tools etc., to undergo a metamorphosis to include the humane element in the manner they interact with the users. Most HR systems available today are designed to deliver productivity. A few others are able to deliver some level of intelligence. Experience is a far cry today. When we look at the B2C space, Product companies have built technologies that are intuitive, engaging and in many cases addictive. However, in the B2B space, the Enterprise Products aren't intuitive, user experience is mechanical & boring resulting in low adoption. In most organizations people are forced to comply with technology usage, which leads to forced adoption.
There are many underlying reasons for this situation in the HRM space. Let us examine what could be going on in the Product companies. There is clearly lack of passion for innovation in most HRM product companies. Even if innovation exists, it is incremental. Some of the legacy platforms are built on technologies that are ancient and making a change is fraught with high risks that the leadership may be unwilling to take. Besides, the hyper competitive price points and desire to under-cut each other to get orders, leaves less room in these Product companies with the required resources to invest in innovation.
Further, most Enterprises that adopt HR Tech, look at HR as a cost center. Hence, the orientation is to buy the best available product at the cheapest price. Further, the focus is mostly to address short-term needs to enhance team productivity in order to cut costs. Such a mindset leads to adhoc decisions, leaving little or no room for technologies that could focus on human experience.
In a pandemic world or post pandemic era, working virtually is inevitable. Having technology that is humane that not only focusses on experience, but can learn, be intuitive and intelligent to interact with the users/employees with sensitivity/empathy will be key to employee engagement and culture. Over the next decade we are likely to see higher employee interaction with humane software vs. HR. I would dare to say line managers are also likely to be replaced by human robots. All of this is inevitable, and the way businesses will operate in 2030's is going to be very different from anything done in the past.