Rethinking leadership development to foster an employee centric culture | Dinesh. C | VP- HR | N. Ranga Rao & Sons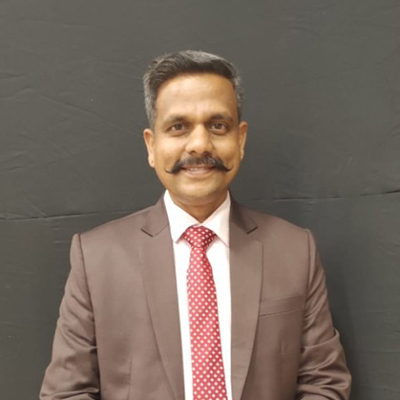 Passionate people are the primary drivers of (business) results. When passion is nurtured with values and eminent leadership, the organisation witnesses continued progress and success. Since the dawn of the pandemic hit us, and with work from home (WFH) culture in place, it has become highly important to create a culture that is driven by employees where they feel valued and encouraged to contribute in more ways than one.
Companies have started prioritising employees as they are the key-foundational principle of an employee-centric culture. In order to maximize the employees potential, an employee centric organization focuses on the following aspects and fosters a culture where employees experience a journey that creates moments that matter.
A strong sense of purpose:
To create passion and engagement within the teams, managers and leaders need to understand the sense of purpose at work so that employees are eager to contribute towards the company's mission and become an integral part of the organization's growth.
Offering training and learning opportunities to grow within the organization and creating growth opportunities making the employees feel more valued. Investing in a culture of continuous learning will encourage employees to take ownership of their work, take on challenging tasks and build confidence in their abilities.
With specific examples, organisations can demonstrate the impact of an employee's work at different levels (Company, Customer, and Society) which further cultivates a sense of purpose within the workplace.
Ethical & Collaborative growth:
Honesty and integrity is the cornerstone of the organization, and companies that portray this ethics attract consumers, stakeholders, employees towards their products and services. Focusing on demonstrating commitment and reinforcing ethical behaviour from top management leaders carves a way for their employees to walk on and aspire to. Practising what they preach sends a positive message to their employees and this ultimately benefits the entire business value chain.
People Leader:
Leadership is a learned behavior that becomes unconscious and automatic over time. Leaders know how to make the best decisions under immense pressure and successful leaders deflect attention away from themselves and encourage others to voice their opinions. They are experts at making others feel safe to speak-up and confidently share
their perspectives and points of view and using their executive presence they create an approachable environment. Successful leaders always share constructive feedback and welcome reciprocal feedback to create a trustworthy relationship with their employees.
Thinking & Acting Digital:
Today, business leaders are thinking in unconventional ways to sustain their business and retain their employees. They are investing in technology in order to survive in the fast forward world. Creating a hyper-connected world that accelerates the development of the organisation to inspire people and work collaboratively on business processes with required compliance.
We are living in the midst of the technology explosion, which is only the beginning. Business leaders are learning new habits by adopting new ways of thinking in order to be at the forefront of innovation rather than displaced by disruptive change.
Inclusivity and belongingness are also key elements of an employee-centric workplace. When companies foster a culture where employees are put first and are impossible to mimic, it becomes easier to retain employees for long periods of time. When the leadership team is focused on creating a great workplace culture, employees know that they are the top priority of the company.