The Value of CSR: Building Tomorrow by Building Together | Sheena Kapoor | Head Marketing, Corporate Communications & CSR | ICICI Lombard GIC Ltd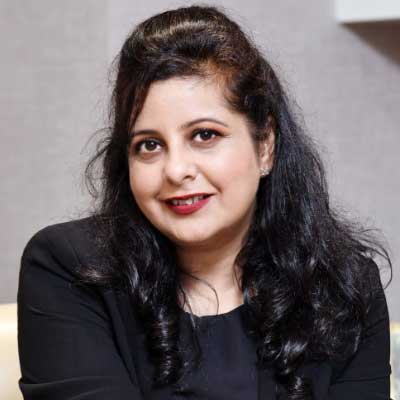 Mahatma Gandhi once famously said, "The best way to find yourself is to lose yourself in the service of others." Given the situation, we find ourselves in as global community–CO2 emissions hitting record highs, the cost of living skyrocketing, and critical sectors like healthcare and education still lacking necessary investment–it has become evident that we all have a duty to do what we can to help.
For businesses built on the foundation of local communities and loyal customers, it is clear that giving back is the only way forward. This realization has contributed to the ever-growing prominence of Corporate Social Responsibility (CSR) in the global business landscape.
The Growing Importance of CSR for Customers and Employees
When we analyze why CSR matters to customers, employees and other stakeholders alike, the answer is straightforward: people care about giving.
The statistics only further strengthen this idea. Recent surveys show that 72% of consumers believe companies should have a legal responsibility to people, communities and the planet. Similarly, 91% of the global population wants to see businesses do more than make a profit.
From an employee engagement perspective, CSR initiatives are equally essential. Moreover, surveys show that enterprises that engage employees in socially valuable projects reduce employee turnover by approximately 50%. This has served as a major driving force behind the many CSR initiatives IL launches; by giving employees a platform to give back to communities they've come from, IL ensures employees a strong sense of belonging and purpose.
CSR initiatives go a long way in uplifting communities, empowering individuals, driving progress and showing your business has accountability, attracting both customers and investors. Furthermore, sustainable goals and social achievements resonate across the masses, driving customer engagement across a multitude of platforms.
The UN 2030 Agenda for Sustainable Development envisions 17 Sustainable Development Goals (SDGs) as a call to action to ensure that ending poverty and deprivations go hand-in-hand with access to health and education and tackling climate change. IL's CSR initiatives are deeply committed to furthering the SDGs through initiatives that address child education, public health, renewable energy, and poverty alleviation.
A Closer Look: IL's CSR Initiatives
Caring Hands: Caring Hands is IL's annual CSR initiative that aims to fulfil the promise of helping children look at their futures with a better vision through early eye-screening interventions. Since its inception in 2011, this employee-led initiative has touched over 3,00,000 lives across 400 schools. The 2022 edition, held on the 9th of December, was powered by over 3,000 invaluable employees, which impacted over 40,000 young children. What makes the Caring Hands initiative most impressive is that this entire program is driven 100% through employee volunteering, making this achievement all the more special.
Niranjali: Access to safe drinking water has been a prominent issue for India. To tackle this challenge, IL launched Niranjali, a preventive healthcare initiative that works to install water purifiers in schools. Initiated in FY 2017-18, this CSR initiative has successfully installed over 440 water purifiers across 300 schools in Pune, Mumbai, and New Delhi, benefitting over 200,000 children to date.
Ride to Safety: The Ride to Safety initiative is a CSR program that aims to make children aware of crucial road safety rules and the necessity of motor insurance from a formative age. This initiative so far has successfully held over 200 direct contact workshops across schools in 7 different cities. As a direct impact of this initiative, 90% of the children who were a part of this campaign affirm the safe riding practices of their parents.
Solar Panel Installation: As part of the Company's ESG initiative, the pilot project of installing solar panels in 10 schools in Mumbai aimed to reduce carbon emissions. Solar panels have been installed in 10 schools till date and have impacted 2,000+ lives till date
Healthy Villages: In FY2021, the Company embarked on a pilot exercise to uplift Primary Health Centres (PHC) in rural locations. To expand the program's reach, the Company provided medical equipment to 10 PHCs in UP, MP, West Bengal, and Uttarakhand. The intent is to reduce the transfer of medical cases to district hospitals. During the year, more than 5,000 patients availed of the services at the PHCs. To date, 15,000+ lives have been impacted by this initiative
Direct CSR support to Rural Authorised Person (RAP): In a new initiative, the Company extended its CSR benefits to RAPs in rural locations from the underprivileged sections of society. The Company provided water purifiers at their premises, invited them to its road safety program, and provided them with ISI-marked helmets, making them road-safe while riding a two-wheeler.
As per the IRDA guidelines and our commitment to increase Insurance awareness in the states of Tripura & Bihar and keeping the promise of our brand ethos of "Nibhaye Vaade", IL recently kick-started the 'Ride to Safety' rallies in Tripura & Bihar, which aims to raise awareness about road-safety measures. We distributed 1200 + ISI marked Helmets to Children, Parents & Traffic Police in both states and made them aware of non-adhering to the basic rule of safety and wearing a helmet by creating awareness and the need for motor
insurance from a formative age.
Our CSR initiatives have won many awards and recognitions, including the prestigious Guinness Records, the National CSR Award – Vision India, CSR Times Award, ET Ascent National Award for CSR, and FICCI CSR Excellence Award, to name a few.
The Way Forward
In a truly inclusive society, businesses need to go beyond profitability to show their commitment to holistic, sustainable development for all. IL's CSR initiatives are aligned with our philosophy of promise and guided by our value pillars of ethics, corporate governance, and equity. We understand responsible corporate citizenship as doing whatever is necessary to make the world a safer and healthier place. Whether it is road safety or preventive healthcare, disaster support or renewable energy resources, our objective is to continue to rise to the need of the hour and positively impact the community at large. Businesses have a crucial role in social responsibility initiatives that help all stakeholders of society. As Klaus Schwab, Executive Chairman of the World Economic Forum, once said, "To think and act morally, to do what is right because it is right, influence others; it begins to create a climate of opinion; good like evil, is infectious". The road ahead is paved with initiatives that foster an environment of moral responsibility for corporations worldwide.