Reinvent Talent Management with Unique HR Ideas | Hemanth Mundra | Sr. Director & Global HeadHR | Qentelli
Initiatives in place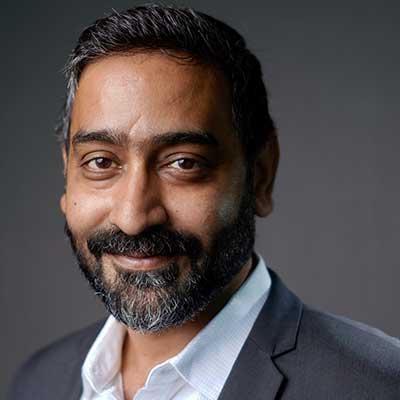 Career reboot: Qentelli doesn't let a sabbatical affect a candidate's career. We look for people with passion, and we provide opportunities for them to create their own paths. For Qentelli right attitude and strong aptitude have always been at the core of our hiring practices. Skills can be taught, but attitude can't.
In short, a resume is just a snapshot of a person's career graph and we don't judge a book by its cover. Qentelli is a growing organisation and we are constantly on the lookout for the best minds.
Intent and attitude over degrees and certificates: Qentelli puts attitude over skills, and mindset over exam scores. While in no way we are undermining education, we need to move away from the traditional 'one size fits all' approach. An engineer by profession might be better at sales, or an MBA might be better at data analysis. Qentelli listens to its candidates and helps them chart their career graph based on their abilities and interests. We have hired accountants who are better at sales, and civil architects who are passionate about UX designing. This establishes that we hire people for the right jobs and not for the jobs.
Moreover, to eliminate top-of-the-mind bias in annual performance evaluations, our system let employees set their goals and track performance on a regular basis. It helps them recognize their achievements and reward them accordingly. The regular one-on-one sessions with their respective managers help us identify the areas of improvement and enable them with the right learning opportunities.
Initiatives in talks
Wellness leave: 'Health is a state of mind and wellness is a state of being.' Menstruation is normal but the discussion around it is not. Many women choose to work and suffer silently instead of taking a break. Every woman, enduring the pain, should be entitled to rest without loss of pay. Qentelli's wellness leave policy is under discussion. Moreover, Qentelli plans to extend the benefits to men allowing them to take care of their female family members during this time.
Gamification of Onboarding: Onboarding consists of a series of activities that employees need to complete to get started with their new job. However, amid the orientation and induction chaos, it gets difficult for the employees to follow the process and complete the activities on time. Gamification helps to eliminate this problem by creating a smooth onboarding experience. Gamification aims to provide newly inducted employees with a leaderboard that shows their progress in comparison to their peers who joined them on the same day. This will motivate them to take the right actions in a timely manner.