Raj Subramaniam honored with Pravasi Bharatiya Samman Award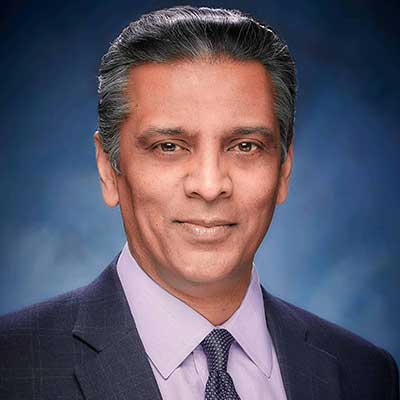 Raj Subramaniam, President & Chief Executive Officer of FedEx Corporation (NYSE: FDX), the world's largest express transportation company, has been recognized with the prestigious Pravasi Bharatiya Samman Award, the highest civilian award in India for overseas Indians. The award acknowledges the contribution of the Indian diaspora for creating a better understanding of India abroad, support India's causes and work for the welfare of the local Indian community.
Every day, in every corner of the world, FedEx is connecting communities, moving goods, and providing services that power the global economy. With operations in more than 220 countries and territories, this large presence makes a measurable difference in economic vitality in all the areas in which FedEx operates.
To help combat the COVID-19 pandemic in India, FedEx donated three Boeing 777F charter flights of oxygen concentrators, PPE, and other critical supplies in May and June 2021. Overall, FedEx moved more than 50,000 oxygen concentrators to India in collaboration with non-profit partners and customers. Under Raj's leadership, the FedEx charters flew into Mumbai and New Delhi.
Raj Subramaniam, President and CEO, FedEx Corporation, said, "I am honored to receive this award on behalf of all our team members whose above-and-beyond efforts, paired with our unparalleled global network, put FedEx in the unique position to help during the COVID-19 pandemic. This is a shining example of who we are and what we do."
FedEx has been an integral part of the global vaccine supply chain delivering COVID-19 vaccines and supplies to more than 60 countries and territories around the world. The company is also involved with the movement of active pharmaceutical ingredients and therapeutics that play an important role in the fight against COVID-19.
The delivery of the lifesaving supplies is consistent with the company's FedEx Cares 50 by 50 goal to positively impact 50 million people around the world by the company's 50th birthday in 2023. Learn more about the FedEx Cares "Delivering for Good" initiative here.