The Role of HR Leaders to make Organization Future Ready | Tanvi Choksi |CHRO | JLL India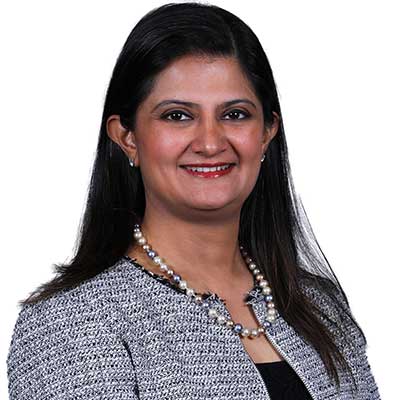 In 2020, COVID-19 pandemic changed the ways of working. Most corporates have now adopted hybrid workplace model where employees come to the office sporadically and continue to work from home depending on their convenience. In such situation, it becomes imperative for organisations that they are future ready. HR plays are vital role in making organisations future ready. Being HR leader, it is becomes important to focus of below Imperatives to make organisations future ready:
• Agility – Agility is this key to Future ready.  HR Leaders have a key role to play in building the agile organization. COIVD-19 pandemic has changed the ways of working. In 2020, most corporates were working from home. To ensure business continuity and uninterrupted employee life cycle, JLL was able to quickly adopt digital approach across Businesses and Functions including HR within couple of weeks of the Pandemic and lockdown. HR team at JLL India has been using tools like Webex, MS Teams, Workday and HRIS systems to manage employee lifecycle right from talent acquisition, on-boarding engagement, learning and development to exit management.
• Upskilling and Reskilling – Upskill and Reskill is the need of the hour. At JLL, we have not only embraced the new normal of working remotely but also have taken the full advantage of virtual learning opportunities to support our employees in building critical skills needed to succeed when communicating and collaborating via virtual platforms during these unprecedented times. JLL has been providing continuous learning and development opportunities to all employees through JLL Virtual Learning program, over 15000 online courses are available to all employees on MyDevelopment portal and are based on themes like LEARN, ASSESS, DEVELOP, GROW and MOVE. We have partnered with LinkedIn to provide training, resources and experiences that grow skill during time of crisis. At present, we have 3000+ activated LinkedIn Learning accounts.
•Simple org structures – Creating a more flexible and responsive org structures will also help organizations meet coming demographic changes and other workforce changes. Millennials are becoming the dominant group in the workforce (with Gen Z close behind), creating novel challenges for organizations to meet their needs. JLL is a millennial organisation with 80% of our workforce being Gen Y and Gen Z population bearing this in mind, we have designed our policies and processes.
• Strengthening employee value proposition through talent acquisition. Virtual recruitment is the new aspect of hiring. HR teams need to showcase their grip on technology by leveraging it for their recruitment and onboarding processes and engaging with potential candidates through multiple social channels. JLL Careers website gives an opportunity to internal employees and external candidates to explore job opportunities.
• Best employee experience through people initiatives – During COVID crises, workforce across the globe were under additional stress of job instability, health especially mental health and safety and hence it has become important for organisations to practice empathy so that their employees feel connected and engaged.  At JLL, we have been providing employees with more support and flexibility to work remotely. At JLL people, Employees' safety and well being is our utmost priority. Employee well-being is what ultimately fuels our collective performance, innovative thinking and business results. The four pillars of wellbeing at JLL are Mental Wellbeing, Physical Wellbeing Financial Well being and Inclusion in the Workplace.  We have been organising Well sessions on Managing stress & anxiety, Fitness & Ergonomics, Lifestyle, Fun with Kids, Zumba, Yoga etc. for our employees. In our efforts to boost employee morale during such unprecedented times, we introduced Virtual Ovations, to recognise and celebrate the achievements of employees in a Virtual event on quarterly basis.
• Performance management and Talent pipeline: Performance management process contributes to the effective management of the individuals and teams in order to achieve high levels of organisational performance. Our entire process of performance management through My Performance allows managers to communicate extensively with each employee over different parts of the year, ensuring a complete understanding of team and individual goals; and expectations. To ensure transparency, goals are quantified; a set of behaviours identified and the employees have a session to gain complete clarity to understand expectations. We aim to maximise the usage of technology as it helps the employee and the manager collaborate on a common platform and ensures transparency in the whole process. We have improved our performance management system by changing our performance ratings from numbers to words. We have made this process more robust, transparent and effective to give our employees more clarity and timely feedback. In our annual talent reviews – the planning cycle through which we identify critical development and career opportunities for employees and, ultimately, ensure a strong talent pipeline for the future.
• Employee engagement survey: Our Bi-annual people survey help measure the engagement level of your employees. Measuring the key drivers of engagement within  organizations will allow them to assess whether employees are engaged or disengaged and take measures to enhance employee experience and make organisations future ready. Thus, HR leaders play a crucial role in creating a future of work ecosystem with adaptive, engaging and innovative models, thereby driving change in working methods, culture and employee
experience.