Empowering Women through Jobs in the Digital Economy | Manmeet Singh | Deputy CEO | V5 Global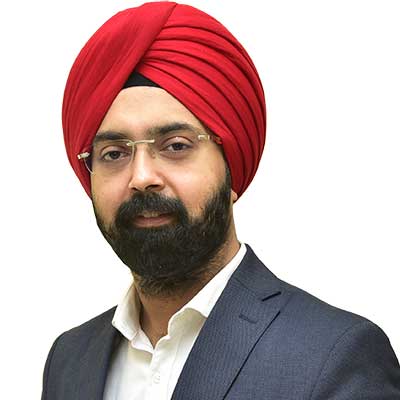 The COVID-19 pandemic has highlighted some critical gaps in diversity in the workforce. Women accounted for 39 percent of the total global workforce. However, in May 2020, they accounted for 54 percent of job losses, according to a report by McKinsey.
Much has been spoken about the gender wage gap and why women drop out of the workforce more frequently than men. In India, there are various cultural factors that impede women from participating in the workforce.
However, technology can be a gamechanger to allow women to participate fruitfully. Digitalisation and technological advancements have opened up an abundance of inventive and dynamic prospects for female economic empowerment, as well as potential for gender equality. Digital technology, particularly in emerging and developing nations, enables women to overcome numerous cultural and traditional barriers.
Long-term effects on women and gender equity
Women earn less, save less, have less secure jobs, and are more likely to work in the informal sector around the world. Additionally, since women are the primary caretakers, they were forced to take on more domestic responsibilities during the pandemic leading them to quit their jobs. Such consequences threaten undoing already shaky advances in female labour force participation, restricting women's ability to sustain themselves and their family, particularly in female-headed households.
The economy is misallocating resources by not adequately involving women. According to a McKinsey Global Institute report, promoting women's equality might add $12 trillion to global GDP by 2025.
Putting women at the centre of economies will fundamentally improve and sustain development results for all, enable a faster recovery, and put us back on track to meet the sustainable development goals.
Equally, closing gender-based educational inequalities and ensuring that women continue in and expand their involvement in the formal labour market will be critical in allowing many countries to 'rebound' with stronger, more equitable, and long-term growth.
In 2021 and beyond, policymakers would make policies that would greatly increase gender equality during the next decade.
Goals for sustainable development
The empowerment of women requires the creation of an environment that assists women in balancing their numerous tasks in life.
To have a major impact, each organisation's workforce must be diverse. Businesses must prioritise women's basic needs, such as providing a safe, secure, and comfortable work environment, while focusing on equality. Urgent leaves, as well as dropping employees off at their homes if they work late, are all little ways to keep women in the job.
Other required measures that an organisation should provide are paid time off and healthcare benefits. Many businesses had begun public awareness campaigns well before the pandemic struck. These programmes aim to eliminate unconscious biases, assist in reskilling and training, and give women with equal chances.
A digital route to equality
Women's empowerment has been accelerated by information technology, which has provided outlets for women to openly express and share their experiences, concerns, and expertise, allowing for further enrichment.
In the face of the pandemic, closing the gender gap in digital inclusion is a top concern. COVID-19 is hastening the adoption of remote-work and independent-work platforms in the workplace. This could be a blessing for women, who can benefit from the freedom that such platforms allow, especially for workers in remote, digitally provided services such as software, design, and sales and marketing.
With the rapid growth of digitization and employment status, female employees need to adapt to the new ways and changing landscape for better opportunities. The digital economy provides a ground-breaking opportunity for women to make a career and flourish without the interference of gender biases.
These developments and changes also generate some major concerns that must be addressed in order for women to maintain their status in the workplace. The shift from traditional work methods to online and digital mode has been drastic and women need to be able to keep up with the same.
Jobs in the digital economy necessitate both social and cognitive abilities. Dealing with the problems at hand and working in such situations will aid their development and learning. Such opportunities also minimise the necessity for low-wage manual labour that women engage in as a result of their limited options.
The career opportunities are diverse, and there is a demand for fresh people who are eager to learn. Several companies also provide specific possibilities for women who are looking to start a career or who are returning to work after a long sabbatical. Women who are well-versed in technology and have access to it can sustain themselves and become self-sufficient.
Conclusion
Female empowerment in the workplace can be achieved through the digital economy. If women can completely understand the nature of the digital economy, they will be able to overcome the obstacles and reap significant benefits. It is apparent that digitization has the potential to close a long-standing historical divide.
However, it is not a simple process, and that is what must be emphasised. It can be a time- consuming process, but it will pay off in the end.