The Higher Education in India | Prof.(Dr) Daviender Narang | Director | Jaipuria Institute of Management, Indirapuram, Ghaziabad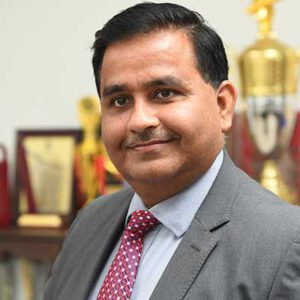 It is expected that there will be more than 140 million students who will be enrolled in higher education by 2030 in India. Worldwide, India will have the largest population of students eligible for higher education by 2030. Therefore, a systematic result-oriented structure is required in the field of higher education so that India can emerge as a global supplier of skilled manpower.
Times had gone when it was considered that one cannot get the world-class education in India. However, the current trend has shown tremendous development in the quality of education. Syllabuses have been amended as per the requirement of the industry, new courses are being added on time and teaching methodologies have been changed. Updated infrastructure and qualified result-oriented teachers are offering the premier quality of education. E-learning/MOOCS is gradually becoming a necessary part of higher education.
The skills of its youth will define the economic status of a country. Therefore, it is very important to impart the right skill among the students. While IT skills are increasingly valued by recruiters, education institutions must develop the capacity to adapt and keep learning approaches among students. These will be vital skills for success. Academia -industry collaboration will also play an important role in order to make students corporate ready.