The Diversity Angle For Corporates In The Festival Of "RAKSHABANDHAN" | Aparna Sharma | Consulting Editor | The People Management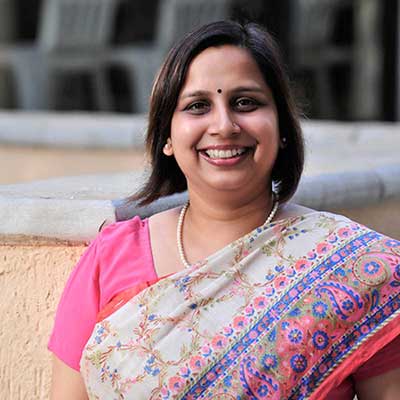 Just before the Battle of Kurukshetra , Kunti tied a Raksha Bandhan on her grandson, Abhimanyu's wrist. Shachi, the wife of Indra, tied a rakhi on her husband before he undertook the battle against the asura King, Mahabali. When Lord Krishna was attacked repeatedly by Kamsa and his allies, Yashoda (Krishna's mother) tied a sacred thread on him as protection. And later, during the battle between Krishna and Shishupala, Draupadi tore a strip from her saree, and tied it around Krishna's bleeding finger.
Since millennia, women in India have been regarded as the embodiment of strength (shakthi). A woman is blessed with sankalpa shakthi, the power of will and determination. On Raksha Bandana of yore, a woman would take a vow to protect her brother by tying a sacred thread on his wrist. As the above and other stories have reflected, this bandhana (bond) is not reserved for brothers and sisters. It encompasses every relationship of a woman – be it a spouse, child, or grandson and now even colleagues at the workplace.
Similarly, in the Corporate Landscape, Gender Diversity is a much talked about topic & organisations are leaving no stone unturned to ensure that Women become part of the workforce & also to make them feel inclusive.
Rakshabandhan : A brother getting a rakhi tied by his sister on Raksha Bandhan is a lovely experience which also instills a sense of responsibility in him. It is also a festival which celebrates a Woman's strength.
On this day, just as a brother not only gives his sister gift/s, he also promises to help in her growth, success and safety.
Similarly at the Workplace, everyone can contribute by creating an environment & work culture where women feel welcome, respected, safe, can thrive & look forward to contributing their best.
1. Always be Inspirational : Just as Brothers should always motivate their sisters to do good. At a time when social shackles block her path, inspiration and enthusiasm of superiors & colleagues at the workplace will propel her to succeed in everything she does and help her achieve every task she undertakes.
2. Strengthen her to fight in any Unfavourable Situation: You don't always have to be her guardian angel, rather encourage your sister to fight every unfavourable situation, make them feel that they can overcome the difficulties ahead of them easily, all they need to be is aware and optimistic.
In the work environment, everyone can co-operate & collaborate with women colleagues who may be part of your team or even leading a team/project.
3. Explain the importance of Relationships : If you are an elder brother, you need to take responsibility of explaining the importance of relationships to your sister. Be it personal life or family, your advice and guidance can prove to be crucial for her to understand and give importance to relationships.
Seniors in the work ecosystem, can mentor women employees who may either be hesitant to ask for help or would not know who to turn to.
4. Teach Financial Management : Your sister, no matter if she is elder or younger than you, needs to understand the importance of financial security. Irrespective of the financial standing of the family, a brother always teaches his sister the lesson of a lifetime on how to be financially smart and independent.
Women join the organisation & occupy various leadership positions by way of their competence & contribution. This fact needs to be acknowledged & respected by everyone in the organisation.
Hence, in summary, the festival of "Rakshabandhan" imparts lessons of gender camaraderie, collaboration, mutual respect & growth by helping each other to achieve their business goals & thereby ensure growth & success of the organisation.