Success Mantras for HR Managers | Neha Sharma | HR Head | Cavisson Systems Inc.
"I am convinced that nothing we do is more important, Than hiring and developing People"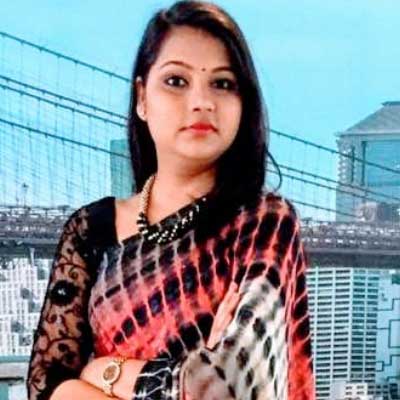 I am sure that there is no single way to do things. There are many ways and you find your own path by walking on the roads you deem fit or make one yourself. I am sharing the road I have travelled and sometimes these reflections might help you on your road or the road you want to take. Maybe some learnings from here will help you find a new road.
6 Actionable steps to success:
1) Just Don't sit on Deck Chairs
A Human resource professional can only be successful if they know how to Set your priorities and goals to drive it to the end. Be it for yourself or for your department or for the organization. Breaking down goals in to small steps and take action accordingly and review it every day.
2) Persistence makes all the Difference
"Be a Persistent leader". Get started with one thing at time. Visualize your end results and having deadline and commitment toward your work and organization.
3) Measure for Measure
Be an "Progressive Leader". Tracking your progress and taking feedback and involve everybody in the team is one of the key factor. Also having proper analysis of strengths and weaknesses and taking suitable help at the right time. Without forgetting responsibilities in other areas and manage time for low priority tasks and goals.
4) Create Strategy not an Illusion
Be an "Strategic leader". Make your own strategy as one size may not fit to all. Therefore, build your own strategy that works for you and develop a plan with calculated risk.
5) Success Makes the Noise
"Be Consistent" make your own affirmation's and learn to maintain success at every point and keep doing same efforts at every level.
6) Vitamin Me
Do what it takes to up the happiness index, as a happy employee is a key to business success! Eat healthy stay fit and also take out time for yourself as whatever makes you happy should not be kept aside.
If we look into the current scenario every word of the above phrase holds true. Human Resource Management constructs the base of an organization, stronger the base strong would be the company structure. HR hat is easy but very few possess the eagle eye.