Scaler underlines the need for skill-based hiring with its new B2B brand campaign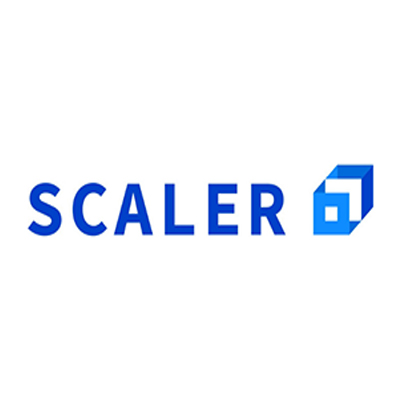 ● The new campaign will directly engage with domestic and global tech giants to present a better value proposition by offering the right skill pool at better costs
● The campaign will be led by a witty brand film that illustrates the importance of skill-based hiring in the Indian tech industry
Scaler (by InterviewBit), a leading Bengaluru-based edtech start-up for upskilling students and working professionals, today unveiled its new campaign targeting global and homegrown tech giants. The B2B campaign targeting CXOs and talent acquisition teams from aspirational tech organizations will highlight the intrinsic value in hiring from Scaler's best-in-class talent pool. The campaign will also highlight the emerging shift in the status quo, with companies preferring the right skills over college degrees.
The campaign will be led by an internally produced brand film that is both witty and insightful. It will take on some of the most persistent hiring challenges tech companies face:
● The shortage of talent.
● The high cost of hiring.
● Inefficient processes that delay the onboarding of resources.
Scaler plans to reach out to CTOs, HR leaders and hiring teams with its unique value proposition, including the superior quality of its talent pool, its talent portal Hire from Scaler and Scaler Fairplay, a unique initiative that champions skills over degrees.
"Tech companies, irrespective of their size, face a severe shortage of skills across the value chain. Most organisations do not have the luxury of hiring people and then spending additional time and money on retraining them. We are also seeing a mismatch of traditional engineering colleges providing the right skill pool to help tech companies remain competitive and profitable. Through our new B2B brand campaign, we will convey two big messages to our tech partners – we know your pain points and have a sustainable solution to offer. Our value proposition is irresistible and unbeatable." said Abhimanyu Saxena, Co-founder of Scaler & InterviewBit.
Scaler was founded in 2019 to address the growing demand for skills in super-speciality areas like software development and engineering, data science, machine learning, artificial intelligence etc. Scaler has managed to build an effective skill ecosystem that offers world-class pedagogy, content, and instructors in an incredibly short period, most of whom are working professionals from the tech industry. Scaler's unique model that includes mentors and counsellors ensures its alumni find the right job in the right company and have access to career tools for their entire professional life.
Rahul Karthikeyan, Chief Marketing Officer, Scaler, added, "We understand the challenges quite well. The solutions we have created are working, and we want more tech companies to know about them. So in that sense, this will be more of an advocacy campaign than anything else. I believe our creative team has managed to break away from conventional thinking by delivering a humorous yet compelling message that will effectively reach our target audience within the tech and business landscape."
This campaign from Scaler will be predominantly digital-led, following the company's digital-first approach. The film will be released across social media platforms, including YouTube, Facebook, Instagram, Twitter and LinkedIn.
About Scaler:
Launched in 2019, Scaler (by InterviewBit) is India's top edtech start-up focused on upskilling working professionals in the country. Scaler's industry-vetted curriculum provides the highest quality technology education in the world. Learners enrolled in Scaler are mentored and taught by tech leaders and subject matter experts working with leading organizations, including Google, Facebook, Intuit, Microsoft, Amazon, Hotstar, Snapdeal etc. Scaler has generated better career outcomes in a short period, and on average, its learners see a 4.5x RoI (return on investment) from the course. The start-up's parent firm, InterviewBit, is featured on the Financial Times Asia Pacific High Growth Companies 2021 and 2022 ranking. Scaler is backed by marquee global investors like Sequoia Capital India, Tiger Global and Lightrock India. For more information, please visit: www.scaler.com