Happy Workforce Makes a Happy Workplace | Shiza Ansari | Head of Human Resource | BIC Cello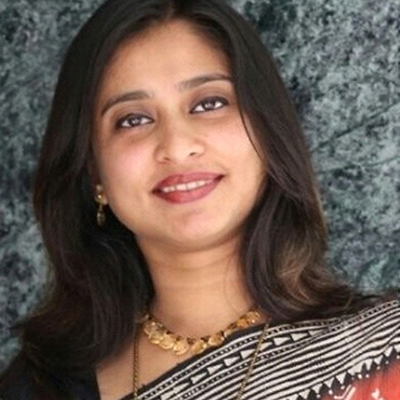 The COVID-19 pandemic has had tremendous impact on the workplace, globally. From the way leaders manage businesses all the way to employee preferences, corporate culture has seen a tremendous shift and what's considered 'normal' has significantly changed. Companies have had to adapt to the 'new normal' and adopt more flexible and agile approaches to the modern working style to ensure that they continue to attract capable and ambitious talent.
Adapting to the global phenomena, Human Resources divisions across the world had to adjust and provide strategic counsel to executive leaders on how to tackle the changing professional world, while tailoring a management approach that provides a healthy balance between catering for the various generation types that currently make up the workforce (Baby Boomers; Gen X; Millennials; and Gen Z).
The pandemic affected people personally and professionally. While many have gone through changes in their professional lives, including resignations, layoffs, and changing sectors, many individuals also went
through personal changes experiencing ups and downs in their emotional and mental state.
As a Human Resources professional in the corporate world, I believe that corporations have a responsibility towards their team members that goes beyond the 'job description'. It is our role to ensure that our team members – at least at work – feel valued, comfortable, motivated, and stable from a mental wellbeing stance. The rise of the pandemic in 2020 has put this to test as it exposed corporate cultures.
Many companies put a lot of effort into boosting the morale of their team members. Whether that's through extending selected benefits; camaraderie; motivation and encouragement; or virtual support, where relevant. For example, some companies provided team members with desks, chairs, and internet services to help them create an effective work environment at home. Similarly, others have provided mental support or vaccination drives to convey their commitment to their team members and their families.
As the world started to overcome COVID-19, many companies have put systems in place including a hybrid working model, and a model that requires team members to be at offices at all times – both have received mixed feedback from employees.
While many employees look forward to going back to offices full-time, Microsoft's New Future of Work Report 2022 states that 50% of leaders in information worker roles say their company is currently or planning to focus on requiring full-time in-person work in the year ahead, while 52% are considering to continue remote or hybrid working. According to the Tech Talent Outlook report by Scikey, 64% of employees feel that they are more productive working from home than in an office.
The shift is not easy. When the pandemic kicked-off at the beginning of 2020, employers were weary of team members' sentiments towards working from home. Most employers and employees alike were not used to this model. Companies had to follow key strategies to ensure that the transition was smooth and made team members feel safe and connected. As the world got used to the 'new normal', companies started finding creative ways to become more flexible and maintain a corporate culture despite the lack of physical proximity. Companies have had to heavily focus on improving technology as a priority to ensure that working conditions are up to par and flexible for remote working.
The corporate world is seeing a shift towards a hybrid working model. According to Tech Talent outlook report, eight out of ten employees choose to work from home when given a choice. Companies who do not offer a hybrid model
have seen a higher number of resignations as people look for more flexible working environments (according to a study titled 'Recruit, Retain and Grow', conducted by Poly, a global communications and collaboration company).
Work-life balance has always been a topic of discussion and an area of interest in corporate cultures. However, the pandemic has accelerated the importance of a work-life balance and has provided a new reality that today's employees are not willing to compromise on. Employees are the foundation of any organization. It is crucial that companies invest in their people, as they are the most important asset and the reason any company will move from strength to strength.
What we need to accept is that flexibility is here to stay. Flexibility and agility will continue to be building
blocks in any organization, and key elements that would help maintain a healthy corporate culture and retain talent.
As a Human Resources professional, it's part of my responsibility to raise awareness around the corporate culture that has emerged, in my organization and beyond. At the end of the day, a happy workforce makes a happy workplace.