Scaler appoints Bhavik Rathod as Head of Scaler School of Technology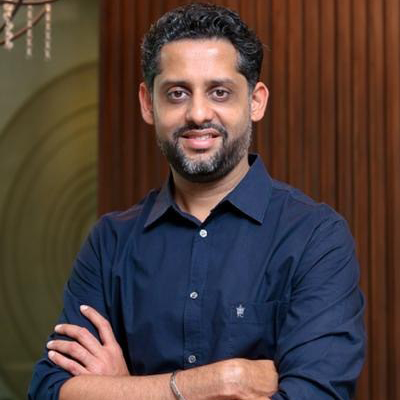 Scaler, one of India's fastest-growing tech upskilling startups, today announced the appointment of Bhavik Rathod as a Senior Vice President and the Head of the recently launched Scaler School of Technology. As the program head of the 4-year Residential UG program in Computer Science, he will be instrumental in building the program's foundation designed to provide a unique integrated learning experience to aspiring engineers nationwide.
Bhavik will closely work with the Co-Founders, Abhimanyu Saxena and Anshuman Singh, to set up the campus, structure the curriculum with industry veterans, and build a team of admission counsellors, instructors, mentors, success managers, and leaders who are committed to the vision of transforming engineering education in India.
Bhavik plans to invest the next six months in building this team and admitting over 200 exceptional students to the Computer Science undergraduate program. Under his leadership, Scaler aims to establish a robust foundation that can help sustain a long-lasting institution dedicated to delivering a new batch of industry-ready engineers.
Abhimanyu Saxena, Co-Founder of Interviewbit & Scaler, said, "The idea for Scaler School of Technology was developed as a result of our dedication to transforming the way engineering is taught and learned, moving away from traditional theory-based education and towards an approach that is industry-ready. Bhavik's experience in building and scaling diverse businesses and his passion for engineering education make him the perfect fit to lead this exciting new venture. We are confident that under his leadership, the Scaler School of Technology will become one of the country's most prestigious destinations for computer science education."
Bhavik Rathod, Senior Vice President and Head of Scaler School of Technology, said, "As an engineer myself, I understand the need to reimagine undergraduate education in computer science. Joining Scaler and taking up the responsibility of building a first-of-its-kind computer science UG program is a once in a life opportunity. I believe that this program has the potential to create a timeless institution that reimagines the state of tech education in the country. I am also equally thrilled to work alongside Abhimanyu and Anshuman to build a program that can impact the students' lives during the foundational years of their education and prepare them to take on the challenges of the ever-dynamic technology landscape."
Bhavik is a renowned leader in the tech industry, with a record of successfully launching and scaling businesses. When Uber initially commenced its operations in India, Bhavik assumed an indispensable role in establishing its services, which led to the significant expansion of Uber's operations across India and Sri Lanka. He later spearheaded Uber Eats in India & South Asia, which scaled to over USD 300mn in revenue before being acquired by Zomato. During his earlier stint, Bhavik founded EmployeeSocial, a social rewards and recognition solution for large enterprises. He was also the Co-founder & CEO of DIY, a social learning app that helps creative kids learn, connect, and inspire each other. He has also been a finance transformation manager with Ernst & Young, consulting CFOs worldwide.
Scaler School of Technology aims to address the shortage of high-quality computer science undergraduate programs in India. The program specialises in modern technologies like data science, machine learning, and algorithmic trading. The program comprises three phases, beginning with 18 months of computer science fundamentals, followed by a one-year paid industry internship and culminating in the specialisation as a senior software engineer or machine learning/artificial intelligence engineer. Students will benefit from mentoring by industry leaders and access to the institute's campus in Bangalore, located close to prominent technology companies.