Sanjeev S, Former MD & CEO, Bharti AXA General Insurance, joins ACKO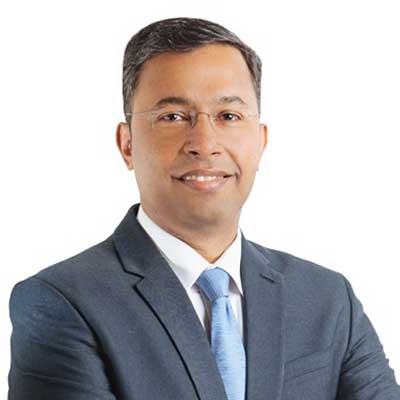 ACKO has announced the appointment of industry veteran Sanjeev S as part of its leadership team. Sanjeev will also be joining the Board of Directors of ACKO Insurance.
ACKO aims to meaningfully redefine the protection category for consumers. The company plans to enter the health insurance business and has recently announced a Series D fundraise upwards of $250mn, making it India's latest Unicorn. The fundraise was led by General Atlantic and Multiples Private Equity. The round also included participation from Canada Pension Plan Investment Board and Lightspeed, as well as existing investors, Intact Ventures and Munich Re Ventures.
Sanjeev's appointment comes at a crucial juncture as ACKO gears up for scale and rapid growth. Sanjeev's extensive experience coupled with ACKO's technology prowess will help the company realize its vision for growth and innovation.
"In the last four years, ACKO has pioneered many firsts, from direct-to-consumer insurance to embedded insurance, and has also brought the customer back into focus with fair pricing, seamless claims, and built a new-age brand. From an upstart, it has created a strong platform and taken the first step, and ACKO needs strong leaders for its next phase. Leaders who imbibe the same values and passion bring their wealth of experience", said Varun Dua, Founder & CEO of ACKO. "We couldn't have asked for anything better than having Sanjeev come on board with his 20+ years of experience. In Sanjeev, we have a partner who can propel the vision forward and play a crucial role in getting ACKO ready for its innings at scale," he added.
An industry veteran, Sanjeev has over 20 years of experience working with leading companies such as Fullerton India Credit, and ING Vysya Life Insurance, among others. He has taken on diverse roles in the sector ranging from sales, planning, and distribution to marketing and managing business across different verticals. Sanjeev's last role was the CEO of Bharti AXA General Insurance which recently merged with ICICI Lombard.
Commenting on his new role, Sanjeev S said, "It's heartening to see what the young and dynamic team at ACKO has already created in the first four years of being in business – the collective resolve to make insurance convenient, transparent, and interesting for customers is infectious and deeply inspiring. It's a great opportunity to build on this solid foundation and culture and make the collective vision a reality."
"As a platform, ACKO empowers customers to have a preference in buying products and services. This is backed by data and insight, which help ACKO differentiate and customize its offerings. This fundamental shift in consumer behaviour creates a huge opportunity for ACKO. It enables delivery of simple and transparent propositions through technology that is easy to engage, he further added."
About ACKO:
ACKO is one of India's first digital-native insurers with its entire operations offered through the digital platform. Founded in 2016 by Varun Dua and Ruchi Deepak, ACKO's entire process is designed to provide a better customer experience and to eliminate the pain points associated with the traditional model, with processes that require zero paperwork, from purchase and claims to renewals. ACKO has pioneered the direct-to-consumer auto insurance space in the country. It also has one of the largest market shares in embedded insurance products like mobility and gadget insurance in partnership with 35+ leading players in the internet ecosystem such as Ola, Oyo, redBus, Zomato, HDB Financial Services and Urban Company. Within a year of its launch, ACKO's Group Health Insurance product has on-boarded 70+ new age, people-first companies including Virtusa, Swiggy, Razorpay, CRED, Akzo Nobel, Xiaomi and Go-MMT and insured nearly 2.8+ lac lives. In a span of 3 years of operations, the company has distributed insurance policies to over 70+ Mn unique customers and issued 1 Bn+ insurance policies.
For more information, visit www.acko.com or follow on Facebook and Twitter.