Back-to-office plans require a thought-through blueprint | Rajeev Jain | Head – Business Transformation and Operations & Talent Solutions | LTI- Larsen & Toubro Infotech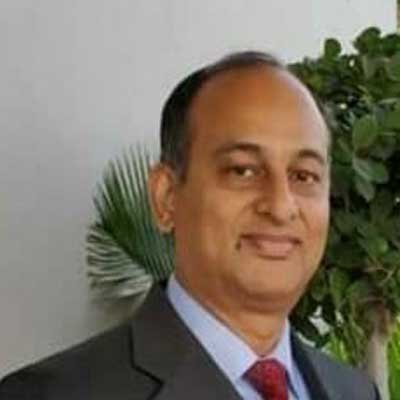 The pandemic is likely to become an endemic soon, and organizations are mulling different return-to-office models to make it easier for employees to adopt to the new world. Last 20 months have proved that work from home can be very rewarding. However, it is also imperative for employees to meet and collaborate regularly in the office to preserve the culture of continuous innovation that is important to stay competitive.
According to a survey conducted by Glassdoor, since the start of the pandemic, 27% of employees feel less connected to colleagues, less connected to their company's culture (26%) and more likely to quit their jobs (31%). According to another survey released by Deloitte in September this year, 84% of Indians feel it's safe to return to their workplaces.
It is clear that the road ahead for enterprises is going to be more of a hybrid work culture where employees will operate in a combination of work-from-office and work-from-home. Even with vaccinations speeding up across the world, we have a long way to go for everyone to be immunized, therefore the prospect of bringing employees to an everyday normal office routine looks difficult. Hybrid culture seems to be the ray of sunshine. This shift in work norm has umpteen potential to increase productivity, optimise operational efficiency, and scale up a company's performance.
However, transitioning from full-time remote work to a hybrid model can get challenging for organisations to grapple with. To ensure smoother transition, corporates will require a well-planned framework to proceed with. Learning hybrid model – especially for industries who have worked 100% at office pre-pandemic and moved 100% remote during pandemic. That shift itself required learning how to work in distributed remote teams. In its almost-ready stages, the innovative models where teams will be split between office, home and remote satellite location calls for another working model to evolve and learn.
Technology would play a critical role in connecting such distributed workforce. Cyber security, information security and data privacy will need another focused attention from CISO and DPOs. HR policy would need to be fine-tuned to enable this working model. Parity management and inclusivity of remote / virtual teams during collaborations, meetings, discussions, is an art that every manager and team would need to learn.
Additionally, alleviating concerns, communicating the need for working from the office, ensuring safety, and developing a key framework are some important protocols that companies should attend to for a smoother transition from the present WFH norm. HR leaders will need an evolved approach to redefine office spaces to ensure readiness and drive change management in a more effective manner. For instance, many companies have considered giving employees the liberty to choose if they are willing to join office, voluntarily.
Transparency should be a guiding principle for organisations in this transition phase. Many employees recognise the upcoming shift in work culture but might fail to understand its importance. The reasons for the transition and the logic behind needs to be conveyed through a clear communication channel. This will give employees clarity about the change and encourage them to focus on value creation.
Considering we are stepping out of a dark pandemic where the world's safety was jeopardised, one of the top priorities of organisations should be to chalk out a plan which will not compromise on safety concerns. Allowing doubly vaccinated employees in the office, encouraging vaccinations, spacing out seating arrangements, staggered attendance through a proper rota system for employees, contact tracing, and maintaining exceptional hygiene needs to be prioritised and well-planned.
Months after the outbreak of Covid-19, many employees across sectors, including the IT industry, travelled to office to attend to complex project requirements. Such inconvenience needs to be handled better during the unpredictable times of future. Having satellite offices (a distant branch office of an organisation) is another efficient way for organisations to create convenience for its remote employees. This can be one of the ways to drive change management effectively.
HR leaders will have to manage the varied needs of a diverse workforce so that the transition remains focused on driving engagement. HR leaders should tweak policies, introduce initiatives, and develop that sense of collaboration among employees to drive maximum engagement irrespective of where their workstation is. Working together in person will definitely increase productivity because employees do want to return to office as they are missing a sense of belonging and the feeling of working in a community with aligned goals.
To ensure a stress-free shift in working style, organisations will have to reimagine workplaces and focus on value creation without letting employees feel workplace burnout. Returning to office is not about returning to the pre-pandemic normal but a completely different and evolved scenario- a new normal. Whatever the change leads to, it is important to know that the transition will be anything but simple. Organisations focusing on giving employees a great experience through this transition will make a significant positive difference to business efficiency and yield long-term results.