How has covid-19 catalysed the growth of recruitment process outsourcing? | Anshuman Das | CEO & Co-founder | Careernet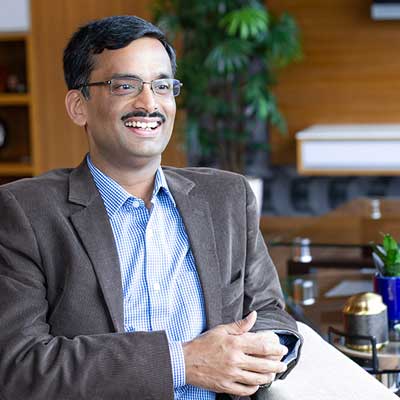 Harish, a talent acquisition (TA) leader of a large organisation, was faced with the inevitable situation of downsizing the workforce during the initial stages of the COVID-19 pandemic. Like most businesses, his organisation's projects were impacted, and teams had to be optimised. There was no hiring addition for several months, and TA teams were at the bottom of organisations' capacity planning. The situation persisted until October 2020, and then Harish once again was faced with a difficult situation. However, this time, he had to hire 200 people to upsize teams owing to the sudden influx of projects. Managing the demand single-handedly was taxing for him.
According to a study by Careernet on the Present Hiring Outlook in India and the Future of Work 2021, about 84 per cent of the employers are actively hiring. The study also suggested that employee attrition is at an all time high, and 80 per cent of employees are considering a job change this year. With industry attrition at an all-time high and the market in the favour of candidates instead of employers, the effort required by the TA team to onboard talent has gone up multifold.
Recruitment Process Outsourcing (RPO) to the rescue
Given the inflated talent requirement, Harish sought help from a recruitment company and outsourced the recruitment operations of his organisation. Like in Harish's case, organisations have invested in Recruitment Process Outsourcing (RPO) to meet the unprecedented talent requirements – many of them for the first time. The pandemic has helped champion the cause of recruitment process outsourcing.
RPO is a service that caters to organisations that rely on a professional partner to run their recruitment department. Organisations typically need recruitment process outsourcing services when:
– They need hiring expertise and have to hire in large numbers
– They are new to a market or starting up an office in India
– There is a significant spike in their talent requirements
– They are scaling operations and looking for cost-effective talent solutions
Types of RPO:
Based on their requirements, organisations can choose from different models of RPO. A full-scale enterprise RPO is a long-term engagement that involves outsourcing the complete fulfilment and operations. This model allows TA leadership to focus on strategic talent needs while the RPO partner takes care of meeting targets.
Alternatively, organisations can opt for a resource-based RPO model that gives a tighter control over work allocation to the TA team members and the flexibility of designing the team.
In recent times, the project-based RPO model has gained popularity. It helps organisations to tide over a spike for the next few quarters or to scale TA expertise in new areas of growth. This model is a good pilot to design a long-term RPO strategy for the organisation.
The rise in the number of organisations relying on RPO can be attributed to:
Time and cost saving: RPO is a cost-effective alternative to in-house TA teams and saves at least six months when compared to internal hiring.
Positive candidate experience: RPO delivers an enhanced experience to candidates and hiring managers by facilitating seamless and smooth processes.
Readiness: RPO enhances employers' ability to hire top talent readily as it tends to have best practices across industries already built into its processes.
Flexibility: RPO allows organisations to scale up or down based on their hiring requirements.
The way ahead
The global demand for talent is incrementally high when compared to its availability, especially so in the US, UK and India. RPO can provide cutting-edge technologies and processes to a company to ensure efficient large scale hiring. Given the scenario and a robust job market, the future of RPO looks bright.