Rise of Women Entrepreneurs in EdTech, EduTech and Education sectors | Maya Shahani | Chairperson | The Shahani Group | Social Entrepreneur | Educationist and Philanthropist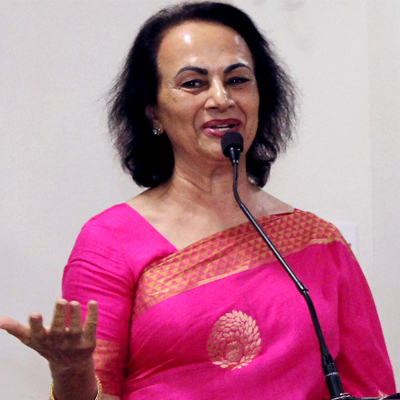 The education system is undergoing a paradigm shift due to the pandemic, which has accelerated digitalization for every sector. With numerous restrictions in place, there were no other alternatives for the education sector either, as learning needed to continue. While other industries were halted, education and learning continued seamlessly with the help of existing and new Edtech platforms catering to all students from young children to working professionals. It is safe to say that a large proportion of this effort came from women, given that over 60% of global teachers are female, according to a report by the Center for Global Development. In fact, in 2021, primary school female teachers surpassed male teachers, making it one of the fewest verticals wherein women have taken an unassailable lead.
Primarily, women have always been instrumental and played a significant role in the education system. They have been educators in different roles such as – mother, daughter, wife, business leader, caregiver, and numerous other roles. This has shaped their future involvement as teachers, mentors and school principals, which have only accelerated with time.
Apart from that, women have a knack for nurturing the young, with their empathy and desire to mentor, to bring out the best in students. Their higher emotional intelligence has been reported anecdotally, as well. Now, with the focus on holistic education, as stated by National Education Policy, the rise of women entrepreneurs in the education sector will increase rapidly. It is mainly because women have a flair for soft skills such as team-work, collaboration, creativity, communication, agility and time management. Furthermore, women have been reported to be expert in multi-tasking, and technology makes it even easier for them. These factors prove that women are cutout to excel in the Edtech, EduTech space.
According to a McKinsey Global Institute report, the contribution of women accounts for only 24% of the Indian labor force and generates only 17% of the Indian GDP. If India could increase women's participation in the labor force to bring it to 68 million women by 2025, the GDP would grow by 16%. This will significantly boost India's economy and the growth of women edupreneurs in the field of education will play a massive role in this. It is inevitable with the skills possessed by women; that they are the chosen ones for this sector.