Reimagining Learning & Development for a new normal world | Bhanu Patnaik | Vice President | Talent Management | Happiest Minds Technologies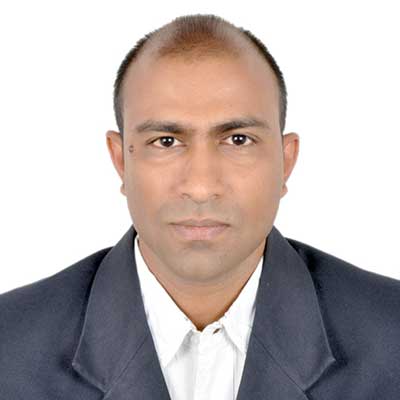 "Change is the end result of all true learning," says a famous quote from Leo Buscaglia. And when we look back at what the pandemic drove us to, it is change that emerges as the most underlying aspect. Be it schools who migrated to an online mode or medical healthcare system where consultation from doctors over phone or virtual mode became the predominant norm, it was this change that came into limelight as age-old conventional practices were shed off to be able to survive in the new normal order.
From a business ecosystem perspective, the most pertinent change was in form of migrating to a WFH mode almost on an overnight notice. Technology play came at the forefront of enabling this with workforce scattered all throughout and virtual mode attaining the engagement medium.
On this backdrop comes in the critical component of HR i.e. Learning & Development (L&D). In line with the demands of the new normal scheme of things, it is pertinent to transform and change radically the approach towards L&D.
Typically there are two sets of employees under the purview of L&D pursuits namely campus joinees and lateral workforce. Let us consider the pertinent needs of each of these segments.
The important elements that a new normal campus to corporate L&D programme should encompass are related to technology competency, behaviour perspective, business perspective and soft skills relevant to line of business. When it comes to lateral level assets, the L&D module should have technical training imparted by SMEs which is customised to individual resource requirements so as to empower her/him to perform assigned tasks seamlessly and also progress in career basis skillset development.
Moreover Learning Paths need to be framed for training beyond the immediate business requirement to meet the career progression aspirations of each resource. It is required since under virtual mode such considerations might get overshadowed by business continuity priorities. Also the earlier approach of
walking to HR team to discuss one's career goals has taken a halt under WFH and hence the need to have a defined engagement channel for employees to convey.
Also with pace of technology change picking unprecedented speed, it is required to have in place a competency framework that accurately captures the experience band required for a particular competency, rating of individual on a particular competency, person's role, other professional competencies. Accordingly
experience level based learning paths can be carved out.
At organizational level, professional topical L&D programmes should be pursued so that there is a combined evolution and upgradation of skillsets across resulting in enhanced capabilities quotient.
Organizations should also make the most of the positives arising of a virtual world where reach to global experts has become simpler, direct, approachable and quicker.
Furthermore, in sync with expectations of the millennial generation, adequate focus should be granted to mentorship programmes with a focus to equip them to be future leaders.
About the Author
Bhanu Patnaik,
Vice President, Talent Management
Bhanu Patnaik, Vice President, Talent Management, is responsible for Global Learning and Development along with Talent Acquisition  at Happiest Minds Technologies. He has been instrumental in initiating many programs that has led to overall development of employees and the leadership.
Bhanu comes with more than 20 years of overall HR experience and has expertise in various gamut's of HR function that includes Hiring, Learning and Development, HR partnering, MnA and more. In his past, he was the Head of HR for Zyme Solutions and prior to that he was heading the HR function for Broadcom Ltd in India (Avago Technologies). He has also worked with companies like IBM and Sonata software, where he had contributed significantly to the organizational abilities and growth.