Is work from home feasible in the long run? | Gracy Tavamani | SVP HR | Learning and Administration | Kinara Capital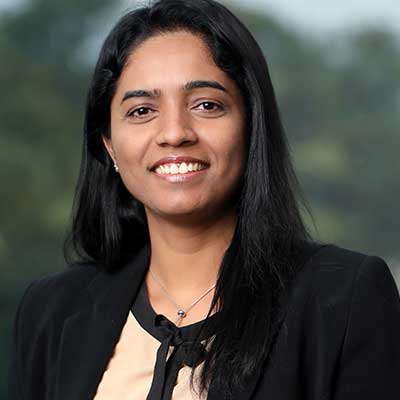 Each one of us was excited about the dawn of 2020. It meant – a new year, a new decade, and the rush for innumerable beginnings. But alas, COVID-19 struck the planet and as I write this piece, we are continuing to reel under its effects. Along with the numerous lessons that this pandemic has taught us, one of the crucial learnings for me has been about the importance of human interaction.
Confined in our homes, working jobs and keeping the home running, we all have missed the joys of meeting our friends, family, and colleagues. However, this pandemic did propel us in this digital age to adapt to a new work style and a new mode of communication. The fact that people can be so adaptive to the 'new normal' stood out to me as this pandemic affected everyone around the world at the same time.
Now, with more than 1.5 years of working/living a blended life, I strongly believe that the future of work will be a hybrid model of work-from-home and work-from-office. The modern workplace has forever been altered as the pandemic led to a rapid overnight adoption of video meetings and digital interactions replacing all other in-person modes of communications. With this shift, there is an opportunity for all of us to adopt the best aspects of both working in the office and working remotely. While we may miss out on day-to-day mini-interactions with our colleagues, we can also reduce unnecessary meetings, and replace manual processes with digitization. On the flipside, it is important to bring together employees to celebrate events such as Family Day or Annual Day, or to host strategy meetings and trainings in-person, once it is safe to reconvene in large groups!
In India, 69% of employee respondents chose flexibility in when they work, while 76% want flexibility in where they work in a survey reported by the Economic Times. The other key advantage of the hybrid work model will be that employees who are caregivers to children or other family members are likely to remain a part of the workforce with the flexibility extended to them to work from home. Those facing long commutes, which is common in major metros, will also find their productivity increase when working from home.
As offices reopen, there is likely to be flexibility given to all team members to choose how often to work from home. Blended meetings will become the norm with some people preferring a physical meeting to zoom fatigue, while some others preferring to zoom in. These hybrid work options are likely to be taken for granted by employees everywhere. One thing, which has become crystal clear, is that life will not go back to how it was before. The pandemic will leave a lasting impact on the workforce!