Recognizing Employee Contributions – Fostering Goodwill at the Workplace | Anupam Jauhari | The Group Chief Human Resource Officer | Ginesys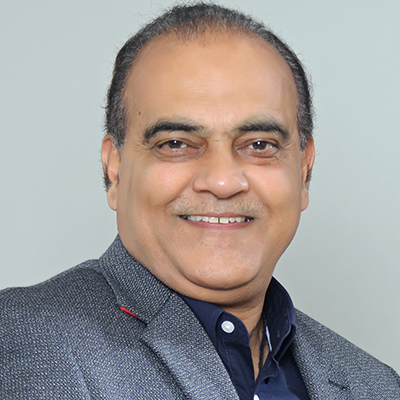 Employee contributions and organisations have by and large met the challenges of crisis moments in past two years. But as we move toward imagining a post pandemic era, a management system based on old rules—a hierarchy that solves for uniformity, bureaucracy, and control—will no longer be effective. Taking its place should be a model that is more flexible and responsive, built around four interrelated trends: more connection with employees & recognizing their contributions, unprecedented automation, lower transaction costs, and demographic shifts.
We have all witnessed huge shifts taking place in the workplace during recent months. There has been the ubiquitous move to remote or hybrid work, and the acceleration of digitization and automation to meet changing individual and organizational needs. The shift has been sudden and hard and has imposed fresh burden on HR teams to manage, engage and motivate employees. Additionally, in view of the increased work activity, after the lockdown lulls, there has been a sudden dearth of talent, with reports appearing that even recruiters are getting poached during the attrition season! In February this year, due to revenge hiring, B-schools saw all students placed within days. Clearly, the staff has to be motivated with all 3-Cs put into place—Connection (remaining connected in socially distanced times), Communication (communicating with clarity even though remote), and Care (retain valuable talent by showing empathy and recognition).
One in three workers (34%) say they have taken on extra responsibilities since the pandemic, as per a global study of more than 32,000 people titled 'People at Work 2021: A Global Workforce View', by payroll and HCM technology provider ADP.  In addition, the recently released Barco ClickShare Global Hybrid Meeting Survey stated that 43% of employees feel remote work boosts overall productivity of the company, indicating an urgent need for HR initiatives enabling seamless transition towards hybrid work. The focus of the HR has, thus, expanded from primary recruitment, to retention, recognition, development of employees, and enhancing work experience through hybrid workstyles.
In this scenario, where attrition is at an all-time high and employees are feeling the pain of under-appreciation, recognising efforts can go a long way in retaining staff. In fact, recognition encourages both retention and innovation, as happy staff would take the effort to think out-of-the-box and raise the performance bar. According to research by employee recognition company OC Tanner, 79% of people who quit their jobs cite "lack of appreciation" as the reason for leaving. Find the most meaningful ways to innovate the future of work. Make your employees feel empowered and encouraged, to build a team of champions.
However, recognition must be sincere, timely, specific, and contextual. Margie Warrell, author of Stop Playing Safe says: "Actively supporting people to be more successful puts deposits into the relationships bank account that can make a crucial difference when circumstances change and the chips are down."
Personalised communication makes a difference
For most official communication, an email suffices. But when you are showing recognition for doing a great job, communication must be personal. It may be, for instance, a Zoom video call, or a hand-written descriptive note that demonstrates to the employee that you really understand and appreciate his/her accomplishments.
Treat employees as valued team members
In many cases, a pay hike normally shows that the company realises the effort of the employee. But showing compassion and lifting people up is also an important part of talent management. Money may not be the only motivator. To show recognition, employees must be treated as valued team members, and not just another number in the office staff. Recognition encourages employees to repeat good performances and lifts people's spirits. Pushing the benchmark involves a lot of hard work, and that must be appreciated. It's a genuine human need to feel appreciated, acknowledged, and important. People do want to know that they are adding value and making a difference, and they want to be assured that they are on the path of putting the best foot forward.
Use social media
These days, social media posts appreciating the work done by a team member or the entire team serves as a motivator, not just for the person or team, but for others in the office too. So it's important to publicise important accomplishments on the company's social media forums.
Be contextual
It's important to notice people doing exceptional work and acknowledge their efforts in a specific task, rather than just making random affirmations. Be in the moment as much as possible, and be timely, and specific. The company landing a new contract due to a team or an employee's efforts needs to be specifically recognised. People crave positive feedback, recognition, and acknowledgement from leaders and peers.
Landmark achievements may be celebrated by having an office party.
Providing opportunities
In order to build back from the Covid crisis, and stand out, companies need to differentiate themselves and make their value proposition brighter and sharper than others. To do so, having an agile, diverse and creative workforce that is learning, adapting, acquiring and perfecting new skills is essential. Upskilling and reskilling are now indispensable practices in any organization. Providing opportunities for advanced training and career development are also part of staff recognition now.
Happy, engaged, and motivated employees build satisfied and engaged customers, which has the ability to lift bottom-line results and employee retention. HR team plays a huge role in making recognition and employee contribution a permanent aspect of the workplace.