Neo-Realty Platform MYRE Capital elevates Anurag Sharma to Head of Investments & Acquisitions and Raj Jain to CFO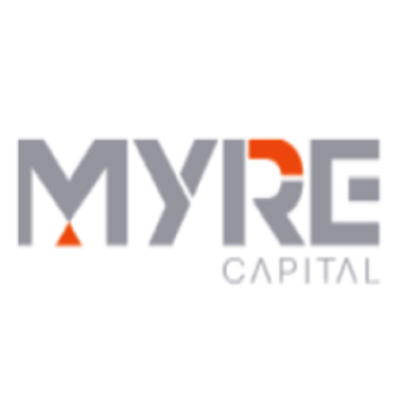 MYRE Capital, India's first neo-realty investment platform, has announced two elevations of the senior leadership team to further its growth: Anurag Sharma, elevated from North Lead of Investments to Head of Investments and Acquisitions and Raj Jain, elevated from Finance Controller to the role of Chief Financial Officer (CFO). By appointing the two leaders with immediate effect, MYRE Capital will be able to bolster its Investments and Finance function and further scale up to achieve the goal of INR 1000 Cr AUM growth by end of CY23.
Mr. Aryaman Vir, Founder & CEO, MYRE Capital said, "Within a short span of time, we have witnessed phenomenal growth on our platform with a total AUM of INR 275+ cr. We are seeing a pick-up in real estate sector across regions like Bangalore, Hyderabad, Mumbai, Pune, and Delhi-NCR, along with a gradual increase in commercial real estate. We believe, it is now time to scale up and move towards the next leg of our business growth journey in line with the 13% GDP contribution anticipated from Real Estate sector within next 2-3 years. The internal elevation of both Anurag and Raj is in line with our overall strategy and planning process. Both of them have played lead roles in laying the strong foundation of our organisation keeping the investor's interest as foremost priority, and strongly delivering on the value we want to create in the investment ecosystem. We are confident both Anurag and Raj will continue to positively impact all our stakeholders.
Anurag Sharma is one of the founding team members of MYRE Capital and has been a significant contributor to the growth of the company. In his last stint, Anurag was associated with JLL India and comes with a strong business acumen and industry expertise in Commercial Real Estate. Anurag has been responsible for building and managing the investment teams and distribution network at MYRE Capital.
Raj Jain had joined MYRE Capital as finance controller and will now head the finance department as CFO. He is a qualified Chartered Accountant, from ICAI, Nagpur, and has been actively involved in making financial frameworks for MYRE investment opportunities and assisting management with key business decisions. He is a seasoned business and finance professional, well-versed with navigating complex financial challenges and driving growth. He has over 8 years of industry expertise and has worked with prominent companies like Deloitte, CRED, and Strata Prop.
Mr. Anurag Sharma, Head of Investments and Acquisitions, MYRE Capital said, "Due to high capital requirement, asymmetry of information and other barriers to entry, Commercial Real Estate (CRE) investment products have traditionally been an asset class which majorly saw participation only from institutional investors. Bringing innovative frameworks such as Fractional ownership, Lease Rental Discounting, and structured debt investment products, MYRE aims to erode barriers to entry and bring similar institutional grade opportunities to a larger investor base consisting of HNI and retail investors. Being pioneers in Fractional Ownership framework, the 16% projected growth rate of CRE places MYRE Capital ahead of the competition and I am excited to be taking up this new role at a time of such great appetite amongst investors and leading MYRE Capital towards a transformational growth journey."
Mr. Raj Jain, CFO at MYRE Capital said, "It has been an exciting journey of laying down the foundation of a trusted brand in the alternative investment space. Our newly launched debt vertical is also seeing strong response with our latest Lease-Rental-Discounting opportunity getting closed in a record 6 working days. I am excited to work towards expanding the product offerings on the platform by bringing differentiated risk-adjusted investment opportunities and frameworks. Significant importance is allocated to our selection criteria and structuring framework with a prioritisation on investor capital protection and returns."