Learnbay- An EdTech Platform achieves the Great Place to Work Certification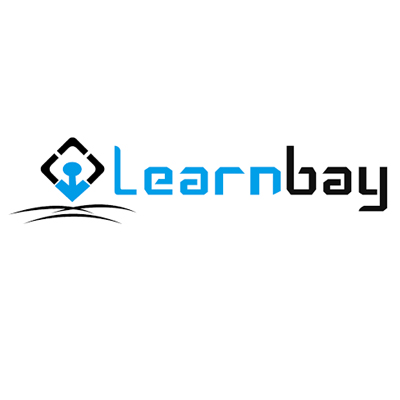 Learnbay, a cutting-edge EdTech platform, has been recognized as a Great
Place to Work in India and accredited by Great Place to Work®, India, a global authority on creating, sustaining, and recognizing High-Trust, High-Performance CultureTM at workplaces. Learnbay was selected for the prestigious award because it supports several excellent HR practices that rank the firm among the top workplaces in India and promote diversity and inclusiveness. Employees at Learnbay enjoy flexible working hours and a highly open work atmosphere where they are treated with respect by management. The credibility of management is marked highest post assessing employees' perceptions of management's communication practices, competence, and integrity. The company follows an open-door communication policy where the leadership is very approachable and open to feedback.
Learnbay intends to launch employee clubs, such as reading clubs, sports clubs, health & wellness clubs, etc., to encourage staff to unwind with their preferred hobbies. The company often hosts off-site gatherings, get-togethers, and celebrations, which promotes stronger relationships between the team members. Moreover, Learnbay has a comprehensive leave policy that covers not only standard breaks like sick days, CPLs, maternity and paternity leaves, but also bereavement leaves for friends and relatives as well as menstrual leaves for female employees. The organization values teamwork by collaborating as a group to achieve efficiency and effectiveness and respects everyone by treating them equally and appropriately.
"The "Great Place to Work" certification brings us immense happiness, but it also comes with the responsibility of being cognizant of the workplace that we are creating and upholding the standards that have already been established. We are rapidly expanding, which makes it more critical that we continue to establish a workplace that everyone is proud of, regardless of region or other demographic factors. We are grateful to every member of our team for having faith in us," says Krishna Kumar, CEO & Founder, of Learnbay.
He also added, "We started thinking about the GPW certification way back in August 2022, and our objective was to develop a workplace where workers are eager to come to work, strive for excellence, and work hard without burning out,". We are happy at Learnbay to have created a work culture in which respect, teamwork, honesty, client centricity, and tenacity are ingrained. I want to congratulate my team for upholding the Learnbay values and making the company a Great Place To Work."
The certification is based on numerous characteristics, including the fact that 91% of workers indicated that Learnbay is a fun place to work. 92 percent of the employees surveyed take pleasure in their employment. Furthermore, 87% of Learnbay employees agree that appraisals are a fair process and promotions are given to those who deserve them. Employees believe that management procedures are fair by analyzing the equity, impartiality, and fairness they perceive in the workplace. Learnbay outperformed India's Top 75 – Mid Size Workplaces in terms of the total score.