Vastu Housing Finance appoints Shefali Pathak as Head – People, Diversity, and Change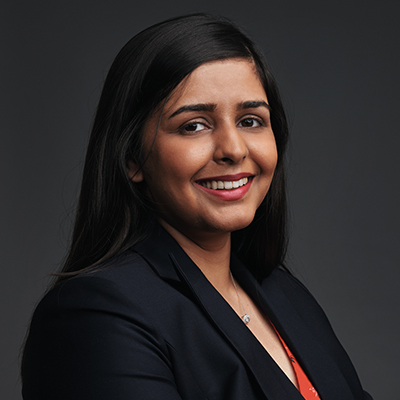 Vastu Housing Finance Corporation Limited, a digital-first housing finance company, announced the appointment of Shefali Pathak as Head – People, Diversity, and Change. Shefali brings with her 9+ years of experience across various business functions and will focus on building Vastu's people strategy as an enabler for future business growth. The appointment is a part of strengthening the workforce from a long-term strategic point of view.
Shefali will liaise with business and function leaders on people strategy, performance management, and learning & development to drive greater talent density across the organization.
Working closely with the leadership group to strengthen initiatives promoting diversity, equity & inclusion (DEI), sustainability, and streamlining ESG practices at the company will remain her key focus. Additionally, she will continue to support key organizational strategic transformation projects.
Shefali has previously worked with Vastu as a senior product manager and has built a deep understanding of Vastu's culture and operating model while providing corporate support to business teams. She is accredited with developing test programs for potential new product segments and establishing strategic partnerships in regional markets to develop future sourcing channels for Vastu.
An MBA in Finance and Digital Business from China Europe International Business School (CEIBS), Shanghai, Shefali briefly worked at Nike's Greater China headquarters as a part of their tech team.
Sandeep Menon, Founder, and MD, Vastu Housing Finance, said, "At Vastu, we have always believed in promoting and encouraging unconventional talent to paint a winning canvas. Shefali's capabilities in strategic thinking, financial acumen, and digital expertise will be an asset across a host of business contexts. Her global experience and understanding of Vastu's culture and business model make her an excellent partner to support us in our growth journey."
Shefali Pathak, Head – People, Diversity, and Change, said, "Functioning at the intersection of finance, technology, and business, Vastu is innovating for the future. I am excited to be part of this journey. With new technologies and digital platforms changing the way businesses operate, the role gives me a challenging set of responsibilities to help shape the company culture. I look forward to making a meaningful impact on the people strategy and building a more diverse, equitable, and inclusive workplace that benefits both employees and the organization as a whole."