MIT-WPU to felicitate UPSC 2020-21 Toppers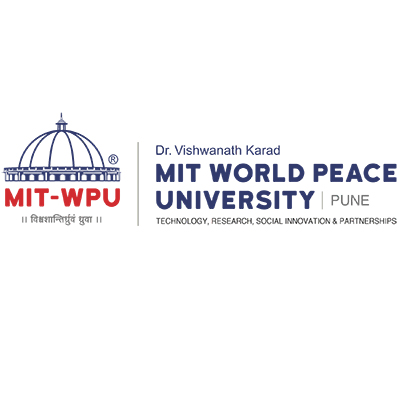 MIT- World Peace University – School of Public Policy is going to organise the 13th National-Level Felicitation Ceremony of Union Public Service Commission (UPSC) Civil Services Exam (CSE) 2020-2021 toppers, at 9 am on
13/08/2022. The function will be held at Swami Vivekanand Mandap, MIT World Peace University, Kothrud, Pune.
The UPSC-CSE – 2021 rank 3 to be felicitated is Gamini Singla along with other 50 top rankers. Gamini would be awarded a cash prize of Rs. 51000/- President Revered Prof. Dr. Vishwanath Karad, Executive President Shri Rahul Karad, Vice-Chancellor Dr. Ravikumar M Chitnis , Registrar Dr. Prashant Dave, and other office- bearers of MIT-WPU will jointly felicitate Gamini Singla on the dais.
The felicitation aims to provide a formal and informal platform for UPSC toppers and aspirants to interact. This event doubles up as Social Leadership Development Program for students of School of Public Policy and School of Government MIT-WPU where it would kindle the flame of ethical administration in Nation building.
Shri Rahul V. Karad, Executive President & Chief Initiator, MIT-SOG Said "Civil services play a critical role in India's development. Civil servants can light the fire of social reform. An honest, clean, and efficient officer can make a significant difference in society and the nation. They serve as a link between the government and the general public".
About School of Public Policy
MIT – WPU's School of Public Policy (SoPP) is one of the best Public Policy schools in India, committed to nurture future-ready policy makers of 'New India'. SoPP intends to provide students with an interdisciplinary approach of learning with emphasis on Indian political system, governance, and administration. School of Public Policy provides a platform for youth to grow as compassionate citizens who are mentally strong, physically fit high on spiritual quotient and integrity. The Mission is to inculcate in students the tradition of Democratic Constitutional Values.
About MIT World Peace University
MIT Group of Institutions was established in the year 1983 by Dr. Vishwanath. D. Karad, Founder President, MIT Group of Institutions. Since then, the MIT Group of Institutions has grown exponentially and has made a strong impact in the field of education throughout India. Today, the MIT Group provides education in the fields of Engineering, Medicine, Pharmacy, Marine Engineering, Insurance, Distance Education, Telecom Management, Lighting, Design, Food & Technology, Retail Management, and Masters in Business Administration, School of Governance, School of Education and Hospitality Management.
MIT-WPU's multidisciplinary approach towards providing a premium quality educational experience to students is what makes it one of the best private universities in the country. They implement well-researched WPU methods, which bring about a perfect balance of an academic framework reinforced through experiential learning.