Navigating the IT Industry's Staffing Crisis | Srikanth Reddy Gujju | Talent Partner | Progress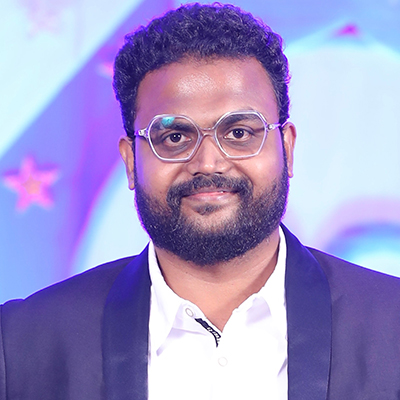 India's IT sector has been steadily growing for years, and it has gained a stronghold in both domestic and global economies. The pandemic was a big accelerator for this growth as it compelled businesses to shift online. As industries globally underwent a rapid digital transformation in the past two years, the Indian IT sector invested more in cloud computing, digital payments technology, artificial intelligence, virtual reality and cybersecurity to create products to meet the evolving needs.
As a result, our IT sector grew, accounting for USD 194 billion in 2021. The Indian software products industry is also booming and is expected to reach USD 100 billion by 2025. This move to digitalisation has increased the need for skilled tech talent across key areas. However, rising inflation, supply chain issues, hybrid work models and the impact of the Ukraine war are all issues affecting talent management in this industry today.
New Normal; New Expectations
As things return to normal, candidates prefer hybrid and remote-working options and expect flexible working hours. Employers who cannot offer that might be missing out on top talent. While hiring remotely might come with challenges, it also brings new opportunities. Companies can hire talent from across India and find people with diverse backgrounds and skills to join their teams and bring in new perspectives and innovative practices.
It's interesting that it is not just companies that are looking for the right talent skilled in the next-gen technologies to help them stay competitive. Candidates also want a great and innovative work culture, where they work with cutting-edge technologies and have opportunities to grow. They are looking for roles that will be a step up and give them market-competitive remuneration and benefits and prefer organisations that provide them with equity options.
While we are still trying to find the right balance between what organisations want and employees can deliver, one thing is sure – the workplace will never be the same. Organizations that are fast enough to adapt to this new era of work are those who will be able to attract the industry's best talent.
Talent hiring needs a rethink
Despite various challenges, the Indian IT industry is still geared towards growth, estimated to grow by 15.5 per cent to USD 227 billion by the end of FY22. A demand-supply analysis by NASSCOM reveals that India's digital talent job demands are currently eight times larger than the available fresh talent pool. By 2024, it will go up to 20 times.
Companies are now rethinking their talent acquisition strategies to be the preferred choice for employees and have access to the best talent. They must tap into different sourcing hacks and techniques to build diverse pipelines with a focus on inclusion and diversity. It might involve collaborating with employee resource groups and underrepresented groups, offering support and making sure the company culture is ready to welcome people from various backgrounds. Having diverse opinions and perspectives allows for a wider range of skill sets that help you better understand the needs of the customer and develop solutions accordingly. An inclusive workplace opens us up to a wider range of talent to choose from and get the best resources, improving customer responsiveness and increasing market competitiveness.
Talent drives growth
The talent market is competitive today, and candidates who have multiple offers often times change their minds at the last minute. Talent acquisition teams can get more people from their companies involved to build strong relationships with them from the very beginning of the hiring process and hire them. For example, the heads of the business units, products and engineering can be involved in the hiring process. They can participate in webinars or deliver presentations that reveal more about their product, team structure, customers, benefits and similar details that candidates are interested in during the interview process.
Often the right talent is available within the organisation itself. Many employees now upskill themselves and look for new career opportunities to leverage their expertise. Giving them an option to apply for other roles across the organisation can help retain them while filling in other positions.
A dynamic and inclusive new workforce
According to the Indian Staffing Federation (ISF), our domestic IT and ITES industry intends to hire up to one million people by the end of 2023. India's IT sector is geared for growth, and we are at the crossroads of a unique business opportunity to drive job creation. Despite the challenges, we still have advantages in the form of initiatives to boost digital India and skill the workforce for this digital future. Talent remains our greatest capital in this current environment, which is characterised by high attrition and a candidate-driven market. As the
rate of digital transformation continues to accelerate, businesses must be prepared with new strategies to avoid this disruption.