Farhan joins Teachmint as the Head of Talent Management to lead people strategy & operations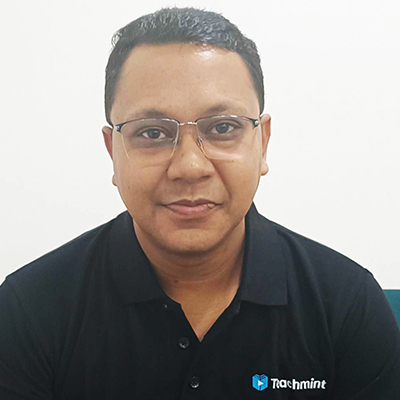 Teachmint, a leading education infrastructure provider, today announced the appointment of Farhan Hazarika as the Head of Talent Management to lead talent strategy. With close to 14 years of experience in human resources across startups, ITES, Manufacturing, Co-Working, and e-commerce industries, Farhan will play a critical role in furthering Teachmint's vision of building a highly competitive team to transform the education ecosystem across the world.
Farhan joins Teachmint from Meesho where he was responsible for developing the organization's hiring strategy and scaling strengths and capabilities across multiple teams. Prior to Meesho, Farhan led teams across dynamic organizations like 91 Springboards, CoWrks, Denso Kirloskar and more. In his fresh innings at Teachmint, Farhan will bring his wealth of experience to focus on various aspects of talent strategy including talent acquisition, performance management, diversity and inclusion initiatives, and developing cutting-edge people practices to further strengthen company culture.
Announcing the appointment, Kapil Vardhan, CHRO, Teachmint Group, said, "We are delighted to welcome Farhan to Teachmint. As an organization, we are committed to creating a culture of immense learning and growth; where every single team member has a defined career journey which we nurture together. Farhan, with his outstanding experience and phenomenal ideas is a great addition to our vision and we look forward to partnering with him in further scaling our teams and building a truly formidable culture."
Farhan Hazarika, Head of Talent Management, Teachmint, added, "I am thrilled to be a part of one of the most promising startups in India that is building something truly unique. Coming from a family with a strong foundation in the education sector, I recognize the value and impact Teachmint's 'infra' innovation can create and believe that there is no better time to be here than now! The leadership's commitment to building a phenomenal and collaborative culture is also remarkable and I look forward to being a part of this explosive journey."
In the past year, Teachmint has introduced several initiatives across the spectrum of financial, mental and physical wellness to create a supportive and enriching work environment for its people. This includes superior individual and family insurance, health club memberships, fully sponsored access to counselors as well as a flexible ESOPs liquidation policy for timely wealth creation. Teachmint continues to hire strategically across tech, product, marketing, design and business operations roles.