Leveraging Entrepreneurship Led Education to build industry-relevant talent | Prof Rajkumar Phatate | Professor & HOD at Centre for Entrepreneurship & Innovation | Mahindra University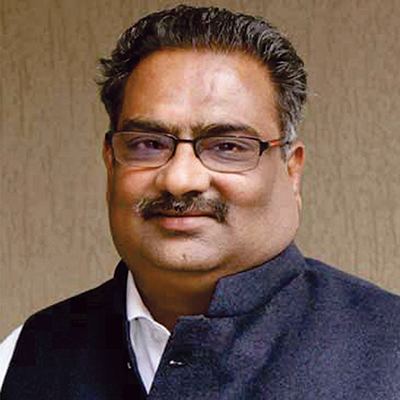 Despite the unprecedented pandemic that hit us, educationists worked their magic – forging ahead, striving to introduce a new normal for students, which led to transforming the process of learning into a journey that is much more engaging and futuristic.
So, the question is – can the education industry work as a catalyst to bring to fruition India's $5 trillion economic growth dream? The answer is a definite 'yes'.
The Indian education and skilling ecosystem has a huge role to play in accelerating India's aim to be a $5 trillion economy by 2025. Besides, this will put India on a fast-track – to greater economic growth.
With technology booming, the blending of entrepreneurial values with the traditional education system would lead the way to build a new-age workforce that is energised by deep learning and innovation. It has become critical to ensure an effective merging of entrepreneurial values with the traditional education system.
With increased digitalization and rapid technology adoption, India's market dynamics have been on a fast-forward mode in the recent past. In fact, as per a recent report from NASSCOM, the demand–supply gap for digital tech talent is expected to increase over 3.5 times by 2026 – meaning super evolving times ahead!
Analysing the upward-moving demand for technology talent across sectors, it's crucial for educational institutions especially those involved in higher education, to take into account the changing market dynamics and ensure that they curate entrepreneurial value-led courses.
Entrepreneurial value-led education: key advantage for youngsters
What are the advantages that the move to weave entrepreneurial knowledge and education can spur off? Firstly, it can contribute to making students more creative, opportunity-driven, proactive, and innovative.
It can fuel deep learning and help students build a solution-driven mindset that equips them to deal with the realities of the outside world; they will be sufficiently progressed to handle problems that impact society and, as a matter of fact, the entire humanity at large. Additionally, it builds industry-ready talent comprising of a workforce that is on par with global benchmark, apart from disseminating vital life skills such as – leadership, teamwork, humility etc. Thus, making sure that students' adaptability to work in the real world is on a firm footing.
At a macro level, it also fosters innovation too, rather than paving their way to consumerism, where materialistic tendencies rule the roost.
What are the opportunities opening up?
Entrepreneurship education is emerging today, as a crucial subject – to be mastered by young students. The benefits of nurturing an entrepreneurial mindset among children at an early age can only add to their thinking skills, making them think like an entrepreneur, thus building a new perspective on life at large.
The very idea of infusing entrepreneurship into education has met with positive enthusiasm in the recent past. It leads to a myriad of effects such as economic growth, job creation and increased societal resilience, but also individual growth, increased engagement and improved equality.
As we have seen, it's education for an empowered India that it being set forth, with the blending of entrepreneurial mix. Significantly, the launch of National Education Policy 2020 (NEP) has been a key step ahead to create a clear roadmap for an entrepreneurship-led education system, especially due to the increased emphasis on inculcating a more holistic and interdisciplinary education system.  The positive signs of an entrepreneurial revolution has been woven into the NEP, aspiring to steer the young generation to wear many hats at the same time that gives them a makeover – making them more imaginative, innovative, proactive, prospect-oriented and
more.
So, NEP sketches a novel track for the education system – to make India a global knowledge-power and an economic-giant.
Therefore,
how can we reimagine India tomorrow?
For India to truly fulfill its vision of becoming a self-sustaining economy, it'll be critical for Indian education framework to introduce initiatives that support effective inculcation of 'entrepreneurial' knowledge. And what is the roadmap to spreading entrepreneurship knowledge? When it flourishes with the normal day-to-day studies, as it blends with higher education or during the beginning stage, it will pave the way for a super Young India. And, we can only say – the sky is the limit!