Godrej Capital Launches SheRises the Women's Employee Resource Group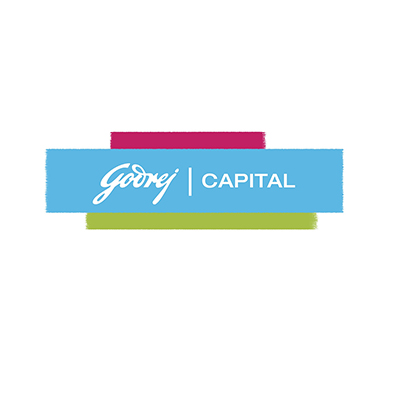 To further enhance its efforts to be a more diverse and inclusive organisation while ensuring equality across its workforce, Godrej Capital, the financial services arm of the Godrej Group, launched SheRises, the Women's Employee Resource Group (ERG).
Launched in November 2020, Godrej Capital has been aggressively expandig its operations, nearly doubling its employee base from 300 to 600 in the last year. Godrej Capital aims to create an inclusive workplace by building an equitable environment that provides abundant opportunities. With this view in mind, Godrej Capital created SheRises, an employee-driven ERG to further the voice of women in the workplace. This women's ERG focuses on identifying & finding ways in which women feel safer & empowered to grow in their careers. A unique feature of SheRises is that it also encourages good allyship from male employees.
This ERG has alignment with all business initiatives, policies, and employee engagement. A mixed group of employees will work as a team to recommend ways to enhance women's engagement, capability, and thus retention to the leadership.
Ruhie Pande, CHRO, Godrej Capital, said, "As we build the representation of women across our organization, we are also committed to their success with us. SheRises is one of the avenues in place, to listen to their needs and respond with action. We will continue to enhance and create policies and capability development opportunities that help women thrive at Godrej Capital." Guided by the principles of the Godrej group, the purpose, and values of the ERG will be guided under three main pillars:
Illuminate: Assessing needs like women's safety, health & hygiene, infrastructure, policy changes, sick and maternity leaves, creches, etc.
Cultivate: Understanding the unique career development needs and suggesting relevant capability-building opportunities.
Collaborate: Invite senior leaders & industry experts to share their insight and experiences on monthly theme-based topics like diversity and inclusion, women in leadership, and reasons for attrition.
Some of the key proposals under SheRises include Buddy Program – Every new woman employee will be assigned a buddy from the same geography or department to acquaint them with the workings & culture at Godrej Capital; Counsel Connect – Women employees can engage with a senior leader at the organisation to seek mentoring & coaching. Men employees in the organisation will equally participate in supporting sessions & initiatives to create a conducive environment.