Importance of Mental well-being in health policy | Dr. Rakshita Shharma | VP | Human Capital, Bobble AI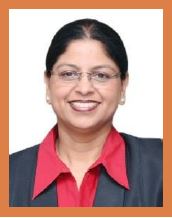 Employee Health & Wellness is paramount for a strong Organization, but he definition of Wellness generally remains bound by physical health & prevention of health risks. It is easier to measure the impact of employee's physical health on the organization's performance, but there is a greater risk lurking in the brightly lit corridors of offices which is the threat of Mental health.  Organizations and the society overall has turned away from addressing the problem but it is essential to address the issue and develop a culture of empathy & care for employees struggling with this.
Ancient Ayurveda defines complete health as a perfect balance of mind, body and soul. The concept of Mind, 'Manas' in the Vedic tradition is conceived as the fundamental element in human makeup therefore good mental health is given paramount importance to overall wellbeing.
 A 2016 survey of 200,000 professionals in India found that 46% reported suffering extreme stress as a consequence of their work. An Assocham study shows 43% of private sector employees in India are afflicted with mental health issues at work. This is indicative of the large threat that organizations face today.
One of the key parts of working at Bobble is encouraging a Happy Employee culture. As part of this, we are exploring a new wellness program WiT (Wellness in Totality) with a Gurgaon based healthcare provider, Madālasā Hospital. This will give our employees the ability to work with professional therapists to guide them and resolve mental inhibitors.
As an organization it's time, we take the lead to own mental health and provide an environment of Wellness in Totality and incorporate the same in medical health policies. Furthermore, insurance companies should start covering mental health as part of their offerings.