Importance of Leadership in Business HR | Rishav Dev | CHRO | Anmol Feeds Pvt. Ltd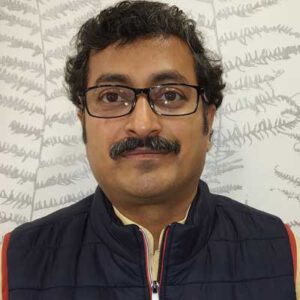 During my long journey as Human Resource Professional, I have seen the role of HR evolving with the constant change in the business world. Previously in many organizations the role of HR was restricted to recruiting people and managing the payroll. But HR departments are getting more and more spotlight now a days when businesses are battling with skill shortage and constantly trying to be up to date with the new technologies. In today's business world HR's role is very important when it comes to leadership and HR professionals can largely influence the top-level management for the benefit of the business as a whole.
HR as Strategist
Previously the HR department used to lack strategic vision as they were restricted to day-to-day operations of the business and also due to lack of HR representation at the senior management level. As a result the HR department was not inline about the company's overall goals. Today this scenario has totally changed. The HR departments today are more involved at the top-management-level and they keep themselves up-to-date with the whole business operation and try to understand the business in a larger way. According to the Great Place to Work HR Trends Survey 2017, a massive 82% of HR professionals have agreed that the credibility and influence of the HR function in leadership had increased. (Ref https://www.greatplacetowork.com/images/reports/Fortune_100_Report_2017_FINAL.pdf)
So I believe the HR Professionals should have a seat at top level to gain full insight about company's future plans and aims. This will ensure the development of skills and knowledge of HR staff, while making sure all the recruitments are in line with the business objectives.
Creators of Work Culture
To attract new talent and hold on to the best workers, the need of a strong company culture is inevitable. A Strong and flexible company culture ensures that the company find suitable and talented people which saves time, money and effort and also results in great number of employee retention. HR staff creates the company culture that empowers workers, through mentoring, training and development. Company culture is an important part of how businesses run on daily basis. Senior management in any organization should give the HR the well deserved role in leadership to facilitate a happier work culture throughout the business.
The reality is wherever the HR department gets the role in top tables that will surely result in a more productive, strategic and progressive thinking business. Giving the HR department more of an influential role at senior management level clearly has its own benefits.