Fynehand to invest over USD $ 1 million in AI talent marketplace, FlexC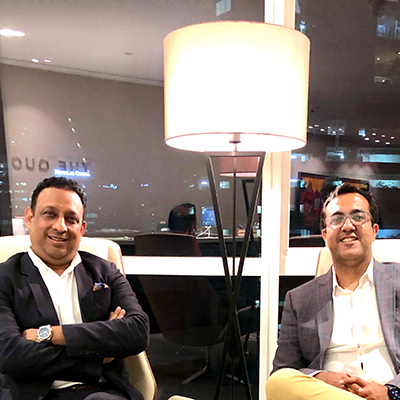 FlexC, an AI Talent Marketplace today, announced that it has raised funds from Fynehand in Pre-Series Funding round. Fynehand will be investing over USD $ 1 million in AI talent marketplace. Siddharth Raisurana from Fynehand has come on board. He is the former COO of ABC Consultants and currently is the Founder and Managing Director of FyneHand.
The company will be using the funds to accelerate the business horizons, for the expansion of agency network and industry verticals beyond IT and BPO like Consumer Tech, BFSI and Retail. It also intends to invest in technology platforms to give a better user experience to its clients and Integrate various services including offline video interviews, assessments, BGV etc to create a complete ecosystem.
FlexC is an AI-driven talent marketplace for organisations to hire and manage their Hybrid Workforce. It acts as an uber for recruitment for its 150+ clients through its 200+ agency and 25K+ professional network.
Speaking on the development, Siddharth Raisurana, Founder and Managing Director of FyneHand, said, "Future of Human Capital is all about Hybrid Workplace and Hybrid Workforce. With FyneHand's vision of – All Things Human Capital and FlexC's vision of a platform for People- Skill-Solutions, this creates great synergy and partnership to approach the market addressing the future of human capital which includes permanent and gig workforce."
Girish Kukreja, Founder and CEO, of FlexC, said, "This is an important milestone in FlexC journey to become India's best talent marketplace. This partnership brings in great domain expertise, complementary offerings to take our platform to large corporates and expand our offerings into new verticals. Looking forward to achieving bigger and better milestones together.
FlexC offers an integrated SaaS platform to engage with agencies, hire talent (full time, contractual and remote), create milestones, pay invoices, all at one platform. The company also offers monitoring support to track the performance of the hybrid employees. Managers can track real-time productivity through an interactive dashboard and download performance reports.