MeritTrac launches TalentNext to provide end-to-end assessment solutions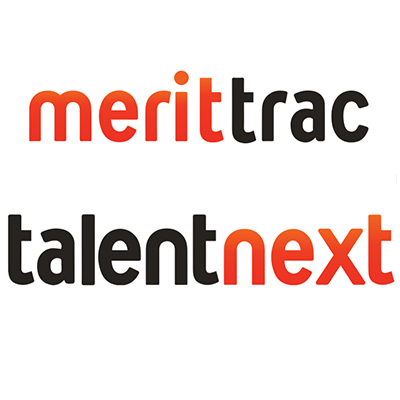 MeritTrac Services (backed by UNext Learning, a wholly-owned subsidiary of Manipal Education and Medical Group today), announced the launch of TalentNext, a revolutionary next-gen assessment management system with content expertise across domains to help deliver secure and seamless assessments. This unified modular platform ensures centralized visibility for efficient data-driven hiring and recruitment decisions.
TalentNext will provide absolute flexibility for the recruiter to define custom workflows that can vary across different use cases. In addition, it gives users plug-and-play solutions and actionable insights to make quick hiring decisions. This solution can be extended to educational institutions for campus placements, test preparation, virtual interviews, and analytical reports.
Speaking on the launch, Ms. Sujatha Kumaraswamy, CEO, MeritTrac Services, added "MeritTrac has always been a strong advocate for optimizing solutions. With TalentNext, we aim to provide our clients with complete autonomy on the assessment process and enable remote opportunities for corporates and institutes in this digital era. This is a good time for organizations to go back to the drawing board and restructure their talent management and hiring processes by incorporating a reliable assessment mechanism with the help of modern tools and methodologies. I believe that this shift towards digital tools for employee hiring and talent management will lead to more efficient and effective ways of performance reviews across industries."
Over the past 12-15 months, MeritTrac has continuously augmented its capabilities to provide a digital hiring experience that is as close to offline hiring as possible- especially with the same level of integrity. The journey of digital hiring is a continuously evolving one, as systems and platforms keep getting better and better. Digital hiring with an integrated assessment solution is here to stay – both for convenience and effectiveness. Having worked closely with clients to identify bottlenecks and pain-points within the HR ecosystem, TalentNext has been developed to give hiring processes the much-needed digital leap across all stages of hiring:
1. Pre-Assessment: Vacancy Creation, Catalog Selection, Candidate Registration & Shortlisting, Scheduling
2. Assessment: Remote Proctoring, Auto Proctoring, Rich content library backed with strong assessment science expertise, Question Bank Management
3. Post-Assessment: Virtual Interviews, Custom Reports, Selection & Certification, Measuring Effectiveness
For talent management, there is an increasing shift towards adopting a hybrid approach. This has mandated the use of technology, which is one of the best ways to eliminate biases (due to the nature of the tools and platforms used). Some examples of these include data-driven appraisals done remotely with technology tools enabling a 360-degree feedback loop. The output of this exercise can establish data-backed robust employee profiles with respect to their personalized skill sets and areas of improvement and assist cross-functional movements and succession planning. TalentNext enables all this by integrating with the assessment framework of an organization. Analytics-backed reports and insights ensure that more objective and data-driven decisions are made to ensure first-time-right hires and improve employee retention over a longer period. The integrated ecosystem of TalentNext will help save time, effort & cost for people while increasing talent access through smart processes and richer candidate experience.
About MeritTrac
MeritTrac is India's largest end-to-end testing and assessment provider in the private sector. Established in 2000, we provide assessment and examination management services to corporate organisations, educational institutes, and government agencies. Our research-driven scientific assessments, certified products, and proven processes are used for hiring and workforce development, exam administration, and digital evaluation. We have helped more than 400 organisations across the globe access candidates for job readiness. MeritTrac is a wholly owned subsidiary of Manipal Global Education Services. For more information, visit https://www.merittrac.com/