Enablers to build Diversity, Equity and Inclusion in the organization | Rubi Khan | AVP-People Initiatives | Talent Management | OD | Diversity & Inclusion| Max Life Insurance Company Limited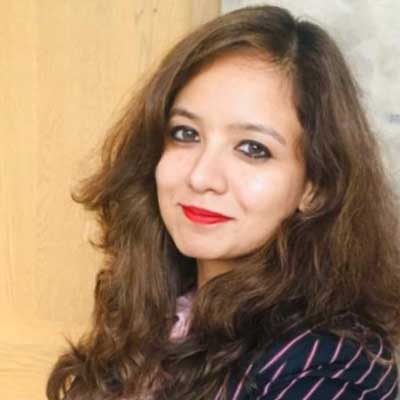 Diversity, Equity and Inclusion has become a strong purpose for every organization. However, building and strengthening an organization with a sense of diversity, equity and inclusion is embarking on life long journey.
There are few enablers to embed diversity, equity and inclusion in the culture of the organization.
1. Leading by example from the top management- D, E & I will be only successful in the organization if the top management not only sponsor but also lead by example in building D, E & I organization.
Many organizations feel that leading and driving D, E and I is an HR agenda. Hiring a D, E &I lead will make the task easy and reinforce the right behavior to strengthen D, E & I. However, this is not a sustainable approach. HR leading or driving D, E & I agenda can only bring compliance. Sponsorship and action of top management will strengthen conviction of others to work towards building a D, E and I organization. Leaders should talk about the impact and contribution of diversity, equity and inclusion towards business and its performance as well as long term growth.
2. Working on D & I in conjunction- Diversity and Inclusion cannot be sustained in an organization through on working on them in silos. Most of the times, diversity is reflected in terms of hiring numbers and is factual. Inclusion is a choice. Organization has to create an eco-system to ensure that diversity feels engaged, empowered and safe in the organization. It is important to work around both diversity and inclusion hand in hand to strengthen the diversity and make them flourish within the organization.
3. Strong policy framework- A very critical bed rock for an organization to build in D, E and I is sharp and focused policies to ensure that it becomes coherent within the organization. Policies like maternal/paternal leaves, sabbatical, education, health, equity in pay etc. builds a culture of inclusion within an organization to endure D, E & I deep in the organization.
4. Driving D, E & I ownership & accountability through supervisors- Apart from the employees' resource groups which will be driving and executing the D, E & I agenda till the last mile, the onus of making D, E and I come into reality on the ground should be of all the supervisors/managers who are working day in and out with people. It is critical to make them understand the significance and contribution of D, E & I in business and its impact in the long run towards the organization.
5. Relevant training and developmental journeys- Several organizations believe that training employees on D&I and designing developmental journeys for women will solve the purpose of building a diverse and inclusive organization. An organization should identify the need of its employees and design training interventions accordingly. There should be interventions specially curated for the employees and their needs. The interventions in the organization around D&I can vary from -Sensitization training to knowledge sharing training to an e-learning module for people managers on inclusion to especially created hiring modules to recruit people with disability.
The developmental journeys for women should not be only training programs but a learning eco system and an amalgamation of experience, exposure and education to make them ready for future roles and create a talent bench strength of women leaders within the organization.
Organizations have to demonstrate tenacity, passion and drive in living a D, E and I every day. It is critical to know that replicating a best practice will not make one's D&I agenda successful however studying the nuances of D&I and then fitting the best practices into the current organizational dynamics will build a strong foundation of diversity, equity and inclusion.