CSR initiatives form an integral part of the 'Rupa and Company Ltd.' | Ramesh Agarwal | Executive Director & CFO | Rupa & Co. Ltd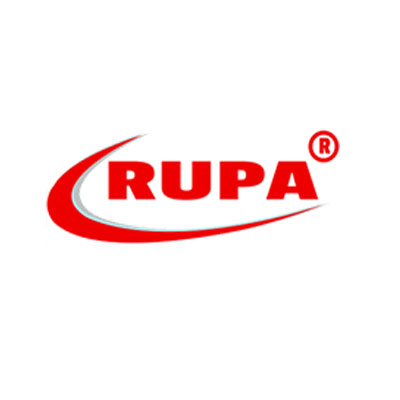 CSR initiatives form an integral part of the 'Rupa and Company Ltd.' group's operations.
The Founders, along with an inspirational team of experienced Managers, undertake activities aimed at helping State Governments, Municipalities and other Civic Bodies to address the needs of less-fortunate people in the society.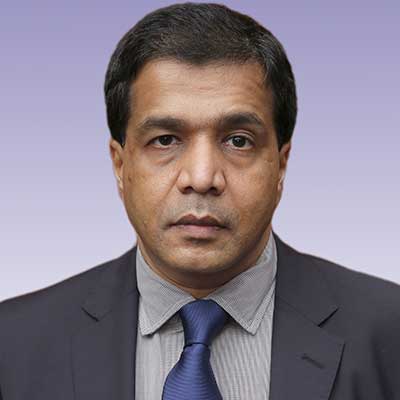 The activities which are undertaken primarily under the Group's Charitable Trust "Rupa Foundation" are wide and varied. Some of the key major initiatives CSR activities which have been carried out by the Rupa Group directly or through the various trusts, societies and other NGOs, include the following:
1. Rupa Foundation – a Charitable Trust in the Rupa Group.
2. Sobhasaria Group of Institutions – is situated at Sikar-Rajasthan provides engineering and management education.
3. Rupa Technical Training Institute (RTTI) Vocational Training Centre – is situated at Anandapur, Kolkata, provides vocational and technical training courses to the needy.
4. Rupa group installed more than 500 Drinking Water Cooler stations at public places in West Bengal & few other states in India.
5. Rupa group constructed more than 200 toilets at public places in Surat, Gujarat.
6. Since the start of nationwide lockdown due to Covid-19 pandemic from 25 th March, 2020, RUPA Foundation's Relief Camps have been distributing Khichdi daily amongst 900+ homeless & destitute across state of West Bengal, among others.
7. Moreover, post the Amphan super cyclone lead devastation, Rupa Foundations' team partnered with the Govt. Office of S.P & the SDPO Sundarbans, and distributed relief across the effected coastal areas of Kakdwip, Sunderban & Gangasagar, among others.
8. In addition to the above the Rupa Group regularly organizes Eye Treatment, Blood Donation & Handicapped Camps, establishment of temporary Centres for Health Tests, Pilgrimage camps during religious festivals, among others.
9. Sankara Nethralaya, Kolkata
10. The Heritage School, Kolkata
11. Sri Sri Academy, Kolkata
12. Manav Seva Trust, Kolkata
13. Aam House Hospital, Kolkata
14. Udayan Care, Kolkata – a Public Charitable Trust, works to empower vulnerable children, women and youth across India;
15. Sikar Nagarik Parishad, West Bengal & Rajasthan
16. Nagarik Swasthya Sangh, Kolkata – is a trust situated in Kolkata, which provides medical and other relief to the needy persons.
17. Matri Mangal Hospital, Kolkata
18. Shree Vishudhanand Hospital & Research Institute, Kolkata – is a reliable institution for medical care and providing quality Medical care with the state-of-the-art techniques to all patients irrespective of their economic status;
19. Shree Vishudhanand Saraswati Marwari Hospital, Kolkata
20. Annamrita Foundation (formerly, ISKCON Food Relief Foundation) – for providing hygienically cooked, balanced, nutritious, wholesome Mid-day Meal food for children in municipal and government aided schools, in India, to improve access to good food and promote education.
21. Salasar Maternity Hospital, Rajasthan
22. Cowsheds (Goshala) at Sikar, Rajasthan
23. Dharamshala & Mandir at Sikar, Rajasthan
24. Udayan Care, West Bengal – a program for supporting 1000 needy girls
25. Marwari Relief Society, situated in Kolkata, is engaged in healthcare services, including OPD treatment
26. Sri Sathya Sai Health & Education Trust – is engaged entirely to provide completely free and quality education and Paediatric Cardiac care to the sick and needy children and young adults irrespective of Caste, Creed, Religion, Economic status & Nationality;
27. Nagarik Swasthya Sangha – is a trust situated in Kolkata, which provides medical and other relief of the needy persons;
28. Indian Association of Blood Cancer & Allied Disease – is a non-profit organization working for patient suffering from blood cancer;
29. Lions Club of Calcutta (Kankurgachhi Netralaya & Research Institute) – for providing the world class eye treatment to the society;
30. Bengal Hosiery Tailors Association – towards blood donation camp;
31. GFI Clean Road India – situated in Kolkata is involved in Sewage and refuse disposal, sanitation and similar activities.
32. Lions District Welfare Trust – is engaged in Annapurna Dry Ration to the economically weaker section of the society;
33. Vivekananda Vidyavikash Parishad – is engaged and committed to the cause of spreading and making education available to the needy and poor students across the length and breadth of the nation;
34. Shree Burrabazar Kumarsabha Pustakalaya is a non-governmental organization (NGO) working in West Bengal, India, works in the area of Education & Literacy, etc, and towards the promotion of sustainable development;
35. Arya Seva Girls Education Society – is engaged in providing education to poor girls;
36. Paschim Bangiya Marwari Sammelan Shiksha Kosh – is a fund constituted and registered as a public charitable trust for educational purpose;
37. Care for Autism – works in uplift the quality of life of children through Joyful learning, meaningful education any with many other techniques and interventions;
38. Manovikas Kendra, is situated in Kolkata, it's a Rehabilitation and Research Institute for the Handicapped;
39. Maharshi Vedvyas Pratishthan – a trust, situated in Pune, which encourage education of Vedas, Vedangas (branches of Vedas) and Sanskrit language;
40. The Bharat Scouts & Guides – providing young people with value-based, attractive and challenging youth programme, through competent leaders, effective communication, optimum use of technology and efficient management;
41. Nehru Children's Museum – is a project of National Cultural Association;
42. Goethals Indian Library and Research Society – a society engaged in maintaining and collecting educational material;
43. Calcutta Pinjrapole Society – is engaged in animal welfare activities;
44. Akhil Bharat Goraksha Sansthan – is engaged in animal welfare activities.
45. VETRY (Voluntary Organisation for People and for the Empowerment of Rural Areas by Youth) – is engaged in projects related to environmental sustainability and ecological balance.
46. Indian Chamber of Commerce – for relief to cyclone 'Fani' and 'Bulbul' affected people
47. Bharat Chamber Benevolent Fund – for relief to cyclone 'Fani' and 'Bulbul' affected people;
48. Karnataka State Disaster Management Authority (KSDMA) – established by Government of Karnataka for the rehabilitation of food victims and reconstruction of flood affected areas;
49. All India Marwari Mahila Samiti – is engaged in helping the downtrodden, spreading education, especially to girl students, extending relief operations during natural calamities and helping weaker sections of the society, particularly women;
50. All India Movement for Seva – is a NGO involved in providing value based education to rural and tribal children across India;
51. Rajkiya Shri Hindi Vidya Bhawan is engaged in providing education.
52. Sanskriti Saurabh – is engaged in social activities.
53. All India Marwari Federation – is engaged in social activities
54. Chief Minister Relief Fund, is a fund set up by Chief Minister of West Bengal to provide medical and other facilities for providing relief measures to the distressed;
55. Tata Memorial Hospital, is a specialist cancer treatment and research centre of Tata Memorial Centre
56. Manav Seva Pratishtan, is engaged in education of tribal's and other weaker sections of the society;
57. Shrimad Rajchandra Aatma Tatva Research Centre – is a registered Charitable Trust, operates numerous Social Service projects in the fields of Education, Health and Women Empowerment among others, across various cities.
58. J.N. Loreto English Medium School – for providing education facilities to the needy
59. Friends of Kolkata – is an autonomous non-profit organization committed for the concerns and problems of Kolkata;
60. Kolkata Senior Citizens Forum, based in Kolkata, is engaged in healthcare services
61. Municipal High School Padhmavathipuram, situated in Tirupur, Tamil Nadu, for construction of classroom
62. Indian Institute of Cerebral Palsy – is an institution based in Kolkata, providing education through project, 'Wheels for Learning' for children and adults suffering from cerebral palsy and multiple disabilities;
63. Hiranyam Vikas Sansthan – is a National level NGO involved in various activities, including providing education to the needy
64. Manav Sadhna – a Public Charitable Trust based in Ahmedabad, is dedicated to the upliftment of people living in marginalized communities;
65. The South Indian Hosiery Manufacturers Association – is an institution based in Tirupur, Tamil Nadu, engaged in social services including conservation of water resources.
66. Tirumala Tirupati Devasthanams – is engaged in social activities such as health care, educational activities, etc.
67. Indian Cancer Society – is a Voluntary, Non-profit, National organization for awareness, detection, cure and survivorship of underprivileged cancer patients around the country
68. Sri Ramakrishna Sevashram – is a philanthropic organization
69. Municipal High School Padhmavathipuram for construction of classroom
70. Anandalok Hospital – is providing health care services
71. Help Us Help Them – is a non-profit organization working directly with underprivileged children catering to their needs of education and overall development.
72. Merchant Chamber of Commerce and Industry – for providing charitable activities.