Axis AMC's Special Initiatives – LWD (Learning. Wellness. Diversity) | Meghna Gupta | Head HR | Axis Mutual Fund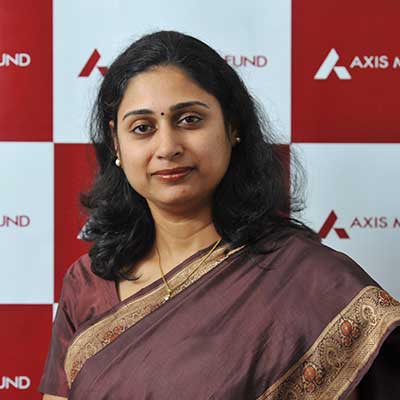 In the last few months, we have all adapted to the 'new' normal. Businesses and individuals alike have embraced the change brought about the pandemic in a more positive light and are optimistically looking forward to the new exciting things on the horizon for 2022.
Let's broadly look at how businesses have changed drastically over the course of last year. Employees got comfortable with the idea of 'Working from Home'. The extra time they received with their family and loved ones helped them not only make time for themselves but also lead healthier lifestyles (as they stayed away from travel). We also saw the onset of a 'Hybrid' model wherein employees can come to office only 1,2 or 3 days a week depending on the requirement and continue to work from home on the remaining. Today, these working cultures have become a lifestyle that current employees and new joinees expect from their employer.
The learnings from the pandemic have helped organisations navigate new working models, optimize available resources, scout and retain talent, and efficiently ensure the mental, emotional and financial well-being of the employees. In fact, we saw almost all companies come up with new innovative ways to engage with employees, alter their Employee Value Proposition and adopt new tactics to motivate them. At Axis AMC, we have always believed in the collective strength of the entire organisation and continued to assert our faith in the concept of extended family.
We extended a hand to assist our employees and their families through a few special initiatives "LWD (Learning. Wellness. Diversity)" that have become a part of our ethos.
1. L – Learning Axis – We are a learning organisation and intentionally invest in developing our
employees. All learning interventions under the umbrella program of 'The Learning Axis' has a tremendous buy in from all our employees for the following reasons:
a. Co-creation of learning journey: Right from need identification to selecting the relevant topics for learning and curation of the content to make it more relevant, there is involvement and shared-ownership of all stakeholders viz. employees, managers, senior leaders and HR
b. Transparent communication: 'Transparency' is an organisational value for us and we always strive to live by it. The 3-years learning journey aligned to our company vision is transparently communicated to all participants and their managers
c. Holistic development: While EEE/70-20-10 learning does maximise the learning, special focus is given to curate the learning sessions across 4 capability clusters viz. Self, People, Business and Domain
Additionally, we have revised our organisational competencies to be more relevant and contemporary. We are calling the revised of competencies as the '8 Pillars of Success' and these are (1) Bias for Action (2) Think Big and Set High Standards (3) Connected and Empathetic Leadership (4) Learning Agility (5) Cognitive Flexibility (6) Digital Dexterity (7) Frugal Mind-set (8) Resilience amid Ambiguity. All our talent management interventions are aligned to the above competencies.
2. W – Wellness of the Employee – We intentionally invest and focus on employee wellness. We undertake many initiatives with the sole consideration of enhancing employee wellness across the flowing four segments:
a. Physical wellness: Healthy mind requires a healthy body. Under 'Health is wealth' all employees irrespective of age are encouraged to do annual health check-up which is completely reimbursed by company up to a max of INR 7,000
b. Mental wellness: Employee Assistance Program facility is available for all the active employees and their family members where they can avail confidential counselling services from experienced and professional counsellor
c. Financial Wellness: Apart from webinars and workshops on financial planning, will creations, nominee signup, etc., we encourage healthy financial habits through 'The Mutual SIP' program, wherein employees below manager grade are reimbursed 3 instalments of their SIP up to a max of INR 2,000 per instalment
d. Social Wellness: With an objective of creating a positive atmosphere and engaging and uplifting everyone around us, we conduct numerous engagement activities all throughout the year and provide platforms for employees to network and learn from each other
3. D – Diversity, Equity and Inclusion: We have always taken pride for being an employer of equal opportunity and lately, we have also accelerated our efforts to further diversity, equity and inclusion in the organisation. Following directed efforts are few of many steps being undertaken to improve gender diversity in the organisation:
a. Focussed women hiring in senior management
b. Increasing female representation in sales channel – female management trainee from B-schools
c. Tapping on to women alumni through 'Reconnect' program
d. Enhanced reward for diverse referrals.
e. Sharing and celebrating success stories of female achievers internally in the company and externally on LinkedIn platform under #ChooseToChallenge
f. Periodic awareness sessions and bite-sized videos around prevention of sexual harassment – reinforcing safety of work environment
Employees are the backbone of any organization. They need to feel safe, secure, engaged, and valued to want to continually deliver to the best of their abilities. The evolved Employee Value Proposition calls for employers to realign their policies and create an environment that suits the needs of the employees.
Disclaimer: This press release represents the views of Axis Asset Management Co. Ltd. and must not be taken as the basis for an investment decision. Neither Axis Mutual Fund, Axis Mutual Fund Trustee Limited nor Axis Asset Management Company Limited, its Directors or associates shall be liable for any damages including lost revenue or lost profits that may arise from the use of the information contained herein. Investors are requested to consult their financial, tax and other advisors before taking any investment decision(s). Statutory Details: Axis Mutual Fund has been established as a Trust under the Indian Trusts Act, 1882, sponsored by Axis Bank Ltd. (liability restricted to Rs. 1 Lakh). Trustee: Axis Mutual Fund Trustee Ltd. Investment Manager: Axis Asset Management Co. Ltd. (the AMC). Risk Factors: Axis Bank Limited is not liable or responsible for any loss or shortfall resulting from the operation of the scheme. No representation or warranty is made as to the accuracy, completeness or fairness of the information and opinions contained herein. The AMC reserves the right to make modifications and alterations to this statement as may be required from time to time.
The information set out above is included for general information purposes only and does not constitute legal or tax advice. In view of the individual nature of the tax consequences, each investor is advised to consult his or her own tax consultant with respect to specific tax implications arising out of their participation in the Scheme. Income Tax benefits to the mutual fund & to the unit holder is in accordance with the prevailing tax laws as certified by the mutual funds consultant. Any action taken by you on the basis of the information contained herein is your responsibility alone. Axis Mutual Fund will not be liable in any manner for the consequences of such action taken by you. The information contained herein is not intended as an offer or solicitation for the purchase and sales of any schemes of Axis Mutual Fund.
Past performance may or may not be sustained in the future.
Stock(s) / Issuer(s)/ Sectors mentioned above are for illustration purpose and should not be construed as recommendation.
Mutual Fund Investments are subject to market risks, read all scheme related documents carefully.
-Ends-